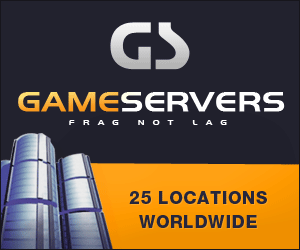 IRA PODELL
Associated Press
NEW YORK -
It'll be Sid the Kid and the Sabres in the NHL All-Star game.
Pittsburgh Penguins phenom Sidney Crosby topped all vote-getters and will join three Buffalo Sabres in the starting lineup for the Eastern Conference in hockey's midseason classic later this month in Dallas.
Crosby, at 19 years, 5 months, is the youngest player ever elected by fans. He headlines a team that includes Sabres center Daniel Briere, defenseman Brian Campbell and goalie Ryan Miller, the NHL announced Tuesday.
"It's an honor," Crosby said after the Penguins' 3-2 loss to Tampa Bay. "Growing up watching it ... who would have dreamed of playing in it."
Crosby, who earned 825,783 votes, is six months younger than Jaromir Jagr was in 1992 when he started for the Wales Conference. Only Jagr, who earned 1,020,736 votes in 2000, has picked up more than Crosby's total this year.
"I tried not to let age affect too much," said Crosby, who was born in 1987 - a year after fan balloting began. "Maybe that's a lesson right there. Never really pay attention to the age."
The Sabres are the first team to place three players in an All-Star starting lineup since fans got the vote. They will be able to show off the standouts who carried them to the top mark in the East this season after Buffalo fell a win short of the Stanley Cup finals a year ago.
"It's just gone to prove that the last year and a half hasn't been by accident," said Sabres coach Lindy Ruff, who will lead the East on Jan. 24. "Last year was what it was, and this year we've built off from where we were."
Washington's Alex Ovechkin, last season's rookie of the year, and Montreal defenseman Sheldon Souray round out the East lineup that features five first-time All-Stars. Only Souray was elected before, but he didn't start in 2004, the last time the NHL staged the game.
The 2005 contest was canceled because of the yearlong lockout, and none was scheduled last season because the NHL took a break for the Turin Olympics.
"I'm excited about it," said Briere, who leads the Sabres with 49 points. "We don't have this one guy, we don't have a Sidney Crosby on our team or Ovechkin or Jagr. We have guys that work well together, and when we all get together we can all do great things."
Out West, reigning NHL MVP Joe Thornton of the San Jose Sharks was elected to his second straight All-Star start, but back in 2004 he captained the Boston Bruins.
Thornton garnered 663,931 votes, the most among Western players and second only to Crosby overall in balloting that was conducted online and by cell phone. The center will be flanked by Sharks teammate Jonathan Cheechoo and Colorado's Joe Sakic, in his fourth All-Star start.
Nicklas Lidstrom of the Detroit Red Wings takes his familiar place on the back line, elected to start for the seventh straight time. He will be paired on defense with Anaheim's Scott Niedermayer, who will make his first Western appearance after representing the New Jersey Devils three times.
Vancouver goalie Roberto Luongo will make his first start in his first season with the Canucks.
Complete rosters for the game and the young stars contest, to be played the night before, will be announced Saturday.
But the league's youngest stars are already dominating.
Crosby, the runner-up last season for top rookie honors, entered Tuesday with a league-high 64 points. The 21-year-old Ovechkin was tied for first with 26 goals.
One notable omission from the West lineup is sentimental favorite Rory Fitzpatrick, who fell 23,000 votes shy of a stunning write-in election. The Canucks defenseman, who posted one assist in his first 28 games this season, became a popular pick after a Web site pushed for his election even though the nine-year NHL veteran didn't appear on the ballot.
As word of the "Vote for Rory" campaign spread, Fitzpatrick, who missed more than a month this season with a broken ankle, surged to second place behind only Niedermayer with just two weeks left of balloting. He slipped out of a starting spot last week and finished third among West defensemen with 550,177 votes - a record for a write-in candidate.
Although there was no storybook finish for the player with nine goals and 19 assists in 238 NHL games, some pressure was taken off Anaheim's Randy Carlyle, the Western Conference coach, who won't have to worry about giving ice time to Fitzpatrick, who has played more games in the minors than the NHL.
"I'm a traditionalist," Carlyle said. "We would have had to make a decision as a coaching staff on how much he would have had to play.
"I don't think the player shouldn't be there, because if that's the format that's put in place, he's deserved the votes."
Approximately 28 million were cast overall during the six-week process, an increase of 740 percent compared to the eight weeks of balloting for the 2004 game in Minnesota