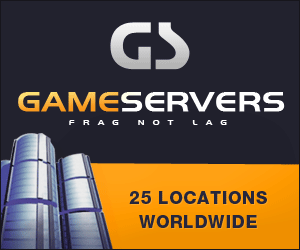 The Hill
April 1, 2008 By Roxana Tiron
Northrop Grumman this week is launching a counter-offensive to Boeing's lobbying and advertising blitz against the Air Force for awarding Northrop and the parent company of Airbus a multibillion-dollar contract to build new refueling tankers.
As Congress returns from recess this week, Northrop Grumman is kicking off an advertising campaign in prominent Washington-based newspapers, highlighting the reasons why the Air Force selected it over Boeing.
Northrop is complementing that campaign with a slew of op-ed pieces in local papers, including a paper in West Virginia, where it is opening a new facility and employing about 300 people to build the refueling boom technology.
Part of Northrop's plan is to engage all 535 members of Congress to present the reasons why the Air Force chose Northrop over Boeing and to assuage concerns that the contract would be outsourced to Europe. After Boeing lost its bid for the $35 billion contract to build the new refueling tanker, it decided to file a protest against the Air Force's decision with the Government Accountability Office (GAO).
"We think that is that important [to reach all members]. This is extraordinary. We normally would not do something like this, frankly," Northrop Grumman's chief executive, Ronald Sugar, told reporters on Monday.
"The only reason why we've chosen to speak up here is that ... we've seen so much misinformation … we thought it was important to set the record straight," Sugar said.
Northrop is also mobilizing all its employees, as well as those of its suppliers, to contact their members of Congress.
Northrop is counting on a huge momentum swing if the GAO rules in the Air Force's favor. Most members of Congress have not yet taken sides in the dispute and are waiting for the GAO's decision.
The most noise is coming from the Washington state and Kansas delegations, which are strong supporters of Boeing, and the Alabama and Mississippi delegations, which are protecting Northrop's win.
Sugar warned that any congressional moves to reverse or block the award could bog down procurement of future weapons and slow foreign purchases of U.S. weapons. U.S. defense contractors sell six times as much to Europe as vice versa, he said.
Northrop Grumman finds itself in an unusual position as it counter-attacks Boeing from the sidelines.
With the competition for the tankers over, the fight has shifted from Boeing versus Northrop Grumman to Boeing versus the Air Force.
Boeing's supporters inside and outside of Congress have lashed out at the Air Force for selecting a plane made by European aircraft maker Airbus, arguing that U.S. jobs will go to Europe to build the new tanker.
Boeing in its protest argues that the company was misled by the Air Force and that the Air Force was not competent in the way it evaluated the two bids.
"That is a very serious basis for protest from a company that did not have any issues up until the award," said Sugar. "We are actually on the sidelines here. My only objective is to make sure those who might be overseeing this process really understand all the facts of the decision-making."
Meanwhile, Northrop is trying to protect its win by coming to the Air Force's defense in its public relations campaign.
"I have never seen a process conducted with more rigor, more precision, more care, more transparency than I have seen on this one," Sugar said, adding that the Air Force followed the laws put in place by Congress.
Northrop Grumman, however, finds itself playing catch-up. Boeing rallied its supporters early in the competition period, attacking Airbus and calling the A330 the "French" tanker.
While the attacks were mostly lobbed at Airbus and its parent, EADS , their U.S. partner Northrop was mostly left out of the picture. Northrop spent most of its effort focused on the merits of its offering rather than attacking the competition, said Sugar.
The roles of Boeing and Northrop are now reversed: Northrop is underscoring the fact that it is the prime contractor and an American company, while Boeing is disputing the merits of the offering. Boeing's adamant congressional supporters are left to argue about jobs and national security implications.
Indeed, in its new ad campaign, Northrop Grumman does not mention EADS or Airbus at all. While the commercial A330 is assembled in Toulouse, France, the Air Force's tanker would be assembled fully in Mobile, Ala., Sugar explained. While the airplane is globally sourced — with 60 percent U.S. content — all the parts would go to Mobile and be assembled there.
"You might argue that we would be taking jobs from Toulouse and moving them to Alabama," Sugar said.
Northrop has also revamped its employment numbers in recent weeks, upping them from 25,000 direct and indirect jobs to 48,000 across the country. Sugar said the company employed a widely used Bureau of Labor statistics multiplier after all the suppliers provided their employment details.
Throughout the competition, Boeing argued that a contract win would create 44,000 direct and indirect jobs, while Northrop Grumman was presenting a much lower number, said Boeing spokesman Bill Barksdale.
"Northrop Grumman in the past poked at our numbers and said consistently that our numbers were inflated," he said. "A lot of people are talking about jobs, [and] we feel we had the better airplanes and the process was flawed."
Boeing last week ran an ad in 41 papers across the country, spending at least $3 million, according to industry sources. The ad's title was "The tanker decision. Why it doesn't add up."
"Because of the ad last week, it made people question [the Air Force decision]," said Barksdale.
Sugar refused to say whether Northrop Grumman would have filed a protest if it had lost.