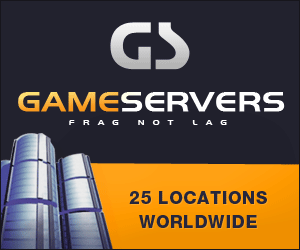 Washington Post
May 18, 2008
Pg. 16
Pakistan's Politically Wounded President, a Longtime U.S. Ally, Is a Divisive Figure

By Pamela Constable and Robin Wright, Washington Post Foreign Service
ISLAMABAD, Pakistan -- Bereft of his uniform, crucified in parliamentary elections and derided in graffiti as America's pet dog, President Pervez Musharraf has virtually vanished from public life in the past three months, reportedly nursing his wounds and coming to terms with his diminished role in a government headed by politicians he had once banished from the country.
But even from the shadows, Musharraf's presence has continued to influence the country he ruled as an army general from 1999 to 2007. The issue of whether he should remain in office has already divided the ruling coalition, eclipsed pressing national needs and revived conspiracy theories about American meddling in Pakistani affairs.
In the past week, the coalition's acrimonious split -- over how and when to restore judges fired by Musharraf -- has dashed some of the hopes for democratic progress generated by elections in February. Just as swiftly, it has generated talk of Musharraf as the political beneficiary, chortling at his adversaries' failures and sensing a chance for political muscle-flexing if not rehabilitation.
Virtually no one here thinks that Musharraf has the clout or the desire to dissolve Parliament, as his presidential post allows him to do, let alone provoke another military coup. On the other hand, the civilian rift further lessens the chances of his being impeached by Parliament or legally challenged by the former Supreme Court chief justice he fired last year.
Moreover, many Pakistanis are convinced that Musharraf still enjoys the support of Bush administration officials, who praised him as an "indispensable ally" in the war against Islamic terrorism even after he cracked down on press and judicial freedoms last November, and who may worry that civilian leaders will not address the problem of Islamic militancy with as much rigor. Some critics note angrily that the United States never protested when Musharraf fired 60 judges and placed Chief Justice Iftikhar Mohammed Chaudhry under house arrest for months.
"There was not a single word of protest from Washington. The Americans have blindly supported Pervez Musharraf, at the cost of damaging the country, the region and themselves," said Aitzaz Ahsan, a pro-democracy lawyer and a maverick leader of the Pakistan People's Party, the largest faction in the ruling coalition. "He is the most hated man in Pakistan, and still the U.S. has put all its eggs in his basket."
U.S. officials have stated repeatedly that they are happy to work with Pakistan's new civilian leaders but have denied trying to pressure them. Critics here note that in the past several months, senior American officials have made several unexpected visits to Pakistan or other countries to meet with Pakistani officials at sensitive or critical political moments.
Many Pakistanis say they feel strongly that Musharraf should step down now, and some compare his presidency to a toothache that will gnaw at the country and distract its attention from more important issues, such as terrorism, rising food prices and chronic electricity shortages, until it is yanked out.
In Washington, however, several analysts familiar with the administration's thinking said Musharraf could play a variety of useful roles -- from mediating with India to keeping the Pakistan People's Party and its partner, the Pakistan Muslim League-N, united.
"If the parties can't get along, then he'll stay around and see a way of being a balancer between the two of them, with the support of the army," said Stephen Cohen, an expert on Pakistan at the Brookings Institution. He predicted, however, that Musharraf will make a "graceful exit" well before the end of his five-year presidential term.
The former military ruler also appears to have an improbable ally in Asif Ali Zardari, the powerful head of the Pakistan People's Party and widower of former prime minister Benazir Bhutto.
Although Zardari and Bhutto were prosecuted for corruption and exiled under Musharraf's government, Pakistani analysts said Zardari has found common cause with the president on several counts: Both hate Nawaz Sharif, the head of the Pakistan Muslim League-N, who was overthrown by Musharraf in 1999 and was Bhutto's major rival for a decade. Meanwhile, both have a strong interest in preventing the restoration of Chaudhry, who might revive corruption charges against Zardari and declare Musharraf's presidency illegal.
Despite his party's liberal ideology, critics say Zardari has been showing increasing signs of autocracy, such as strong-arming opponents through intermediaries and cracking down on press freedoms. Media officials said he had ordered that Geo television, a major national source of news and political commentary, be barred from broadcasting in English and from airing several popular political talk shows.
"Zardari has broken a lot of promises and betrayed a lot of people. His strength now is in Musharraf, who is also the major destabilizing source in Pakistan," said Hamid Mir, the director and political host of Geo in the capital. The retention of the judges chosen by Musharraf, Mir said, is "essential to the political survival of both men."
Sharif, on the other hand, has become increasingly popular as he has repeatedly demanded the restoration of the ousted jurists and the removal of Musharraf. On Tuesday, when he announced that his party was withdrawing from the federal cabinet, he declared with apparent emotion, "We will not be part of a conspiracy to strengthen dictatorship."
Although Musharraf may have reaped some temporary benefits -- or at least some satisfaction -- from the current tiff among his civilian adversaries, analysts said he has been permanently weakened by his heavy-handed actions last year and further diminished through his military retirement.
Musharraf's close aides scoff at the notion that the president harbors any designs on power or would use force to achieve it. They say that the last few months have been bitter ones for the retired general, 62, who was pressured to retire from the army and relinquish control of the country after a series of missteps aimed at clinging to office and quashing adversaries.
Rashid Qureshi, a retired army officer who is now Musharraf's spokesman, said that the politicians' latest sniping at Musharraf was based only on personal ambition for power and that it was both unjust and foolish for Pakistanis to accuse him of kowtowing to U.S. interests in the war against terrorism.
"We are not anybody's puppet. It is our war, and we need their help," Qureshi said. He said Musharraf's aides had advised him to be quiet and stay "20 steps back" from public life as the new government developed, but that he might start becoming more active in expressing his views if urgent situations developed with the economy or terrorism.
"His only desire is to act as the constitutional president and see Pakistan move into a total civilian dispensation," Qureshi said. "This is not the time for him to leave, because there may be need for his constructive advice. But as things stabilize, the right time will come for him to move away and say goodbye."
Wright reported from Washington.