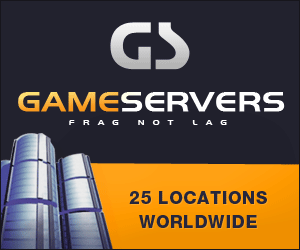 Washington Times
May 20, 2007
By Seth McLaughlin, The Washington Times
Thousands gathered yesterday at Andrews Air Force Base for the 48th annual Joint Service Open House, a dazzling display of America's old and new schools of aerobatic muscle.
"It's great for people to get to see the armed forces' inventory," said Marine Capt. Mike Wyrsch, as he watched an F-18 fighter jet fly through clear skies overhead.
The event, which coincides with yesterday's observance of Armed Forces Day, honors aviators and technology while paying homage to the thousands of troops fighting for freedom abroad.
Sitting close enough to feel the vibrations emanating from the mechanical birds, parents and their wide-eyed children waved to the pilots as they watched in awe the intricate ballets performed in the sky.
"It's just great to see the fighter jets. They have always been my favorite since I was a kid," said Garrett Mryan, 32, a soda distributor from Pasadena, Md.
The crowd marveled at demonstrations of the Air Force's most advanced fighter jet, the F-22 Raptor, and six F-16 Thunderbirds, which flew in excess of 500 mph as close as 18 inches apart and as low as 150 feet from the ground.
"A lot of the stuff they do, it looks like it shouldn't be physically possible," Capt. Wyrsch said.
Also featured were the U.S. Army's Golden Knights jump team and the Geico Skytypers, who write messages across the sky in vintage 1940s-era SNJ-2 Navy fighter planes.
"I come here every year with my identical twin," said Vondell Watkins, 35, of Lanham. "I like people-watching, and I love how the pilots perform. I wouldn't mind being a pilot myself."
Piloted by some of the world's best military and civilian pilots, the planes spun, swooped, corkscrewed, hovered, crisscrossed, dive-bombed, exceeding 500 mph at times.
"My brother was just saying you would be throwing up if you were up in that plane," Mr. Watkins said, after watching Team Oracle pilot Sean Tucker perform twists and turns sometimes a mere 25 feet from the ground in his red custom biplane.
The day yielded a mix of reactions, ranging from patriotism to comments about handsome pilots.
Ingrid Kerkulah, 43, said she was overwhelmed.
"I wanted to see the skills the pilots have," she said. "I am thoroughly impressed."
Her young son, Dexter, was most interested in a commercial Delta airplane on display.
"It has all the TVs," he said, adding that he liked all the "airplane tricks."
"It feels good to be patriotic," said Chuck Parker, 46. "It gives a different on-the-ground perspective of what the military families are involved with. It's also an opportunity to see how much technology has changed over the years."
His 4-year-old son, Demetrius, had a different opinion.
When asked what his favorite part the show was, he raised an ice cream cookie above his head, and said "this."
The Joint Services Open House continues today. Admission is free and the gates open at 8 a.m., with aerial acts performing throughout the day.