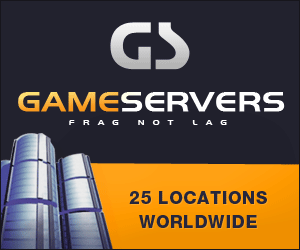 Washington Post
October 28, 2007
Pg. 1
From Childhood, Two Brothers Knew They Would Serve as Soldiers. Now They Are Headed to Iraq, Facing the Uncertainty of War Together.
By Peter Slevin, Washington Post Staff Writer
SALEM, Ind. -- Brett and Kurtis Walters played army in the woods as kids. They dueled at video games and spent untold hours debating who was stronger and cooler, Superman or Batman. Years later, they are still giving each other grief. Kurt still favors Batman, and Brett recently proved his allegiance to the Man of Steel by having a stylized "S" tattooed onto his back.
Brothers and best friends who work together and hang together, Brett and Kurt will soon head to Iraq together, soldiers in the same nine-member Indiana National Guard squad. When they contemplate what they will find in the unpredictable dust of Anbar province and how the fight will change them, they talk in the terms of the comic books of their adolescence.
The bad guys can't get him, Brett, 22, told his worried 19-year-old wife, because they have no kryptonite.
"And what if I lose Kurt over there?" Brett asked. "We don't talk about it in a serious manner. It's, 'Dude, if you die, I'm taking all your DVDs.' I told him, 'If you die, I get your truck.' "
As the U.S.-led battle for Iraq's future rumbles toward the five-year mark, the Walters brothers are among the thousands of part-time warriors who will quit their civilian lives and their home towns to spend 10 months in a parallel reality. Four state Guard brigades, among them Indiana's 76th Infantry Brigade Combat Team, will mobilize in early December, the next wave of deployment to support President Bush's plan for keeping at least 130,000 U.S. troops in Iraq through next year.
More than 3,400 Indiana soldiers are training now for the war, a conflict more complicated, more unpredictable and less popular than at any time since the March 2003 invasion. When the troops -- farmers and factory workers, students and executives, sons and daughters -- ship out, they and the communities they leave behind will be braced for the worst. "This is a tougher mission," said Col. Courtney Carr, commander of the Indiana brigade. "There's a good chance that not all our soldiers will come back."
To prepare, soldiers are taking leave from work and school to practice convoy security and urban-warfare skills amid the foggy cacophony of mock Iraqi towns complete with minarets and clusters of beseeching citizens. They are studying how to recognize roadside bombs and escape from charred Humvees. And they are learning to fire every weapon in case a squadmate is felled in battle, an acknowledgment that rising casualties create fresh necessities.
Whatever the rest of the country, and their neighbors, think of the worthiness of this war, Indiana's soldiers say they have plenty of motivation -- a mixture of loyalty to their country, devotion to their comrades and determination to succeed.
"When the big game comes," Sgt. 1st Class John Ingle said one day at the Salem armory, "you want to get in there and see if you've got it."
Panic in a Humvee
From behind the doors of a Humvee carcass spinning on a spit, the grunts and curses sound like the muffled audio of a wrestling match. Soldiers in fatigues, upside down and discombobulated, still strapped into their seats, struggle to unharness themselves from the make-believe wreckage of a roadside bomb.
Minutes pass. First two, then four, then six, an eternity in a battlefield emergency. Sgt. Shaun White finally becomes the first to emerge through the only unlocked door. He closes it behind him and moves to take a crouching position against enemy fire.
"Hey, hey, HEY!" shouts Sgt. 1st Class Jesse Sheets, a trainer leading the exercise. "Your buddy's in there!"
After the soldiers spill out, the Humvee is righted and the next squad piles in. Sheets takes a break and offers a simple equation: If a Humvee rolls over in Iraq, soldiers will die.
Stationed nearby in case of trouble, medic Jeremy Thompson watches.
"I've heard more cuss words today than I have in my entire life," Thompson says. "A lot of panic, more than you'd think."
This is not the National Guard of the early 1990s, when Indiana veterans remember drill weekends as little more than bull sessions broken by sporadic bouts of push-ups. Back then, fuel for the vehicles and ammunition for the weapons were limited. The notion of overseas combat was at best abstract.
More than 60 percent of the Indiana soldiers, who range from teenagers barely out of high school to veterans topping 50, have served in Iraq or Afghanistan. Some crossed into Iraq in March 2003 with the invasion force that toppled Iraqi leader Saddam Hussein, while others, such as the Walters brothers, guarded Afghan bases. But few have experienced the steadily morphing insurgency, with its elusive enemy and complex rules of engagement.
National Guard armories scattered around the state draw soldiers from all over -- urban Fort Wayne and Indianapolis, college towns and regional centers, and sleepy burgs such as Salem, bounded by cornfields and serenaded by freight-train whistles and Friday-night football crowds.
In a place where military tradition is strong and Guard membership is a matter of pride and opportunity, the 76th Brigade includes father-son, father-daughter and husband-wife pairs who will deploy together. A 47-year-old letter carrier and pastor joined the Guard as a paymaster when he learned that his 21-year-old son would deploy. Now the son is staying home to attend college under a ROTC provision, and the father is heading to Iraq.
Kurt and Brett Walters, born 18 months apart to a military mother who enlisted when she was 17, said they always knew they would join. Their mother, Dani Sabens, was a big part of that certainty. She spent 28 years in uniform, mostly working supply and logistics and looking after her soldiers. Three years after formally retiring as a master sergeant, she still works at Camp Atterbury, the state's principal training facility.
"She always joked with us that when we were born, she forged our names on the forms," said Brett, who remembers the way his mother would come straight from work and head with them to the grocery store, still wearing her fatigues.
"Even as a little kid, I would see all the other kids staring at my mom with that look on their faces," Brett said. "I always wanted to be an inspiration like that."
Kurt was asleep one January morning in 2001, a few days after his 17th birthday, when Sabens woke him up and said they had to get going to the Salem armory. Sleepily, he asked why.
"We're going to enlist," she said.
"Okay," he replied. "Let's go."
"It wasn't like she made us," Kurt, a 23-year-old sergeant, says now. "We wanted to. We wanted to serve our country and protect the people we knew. We were going. As soon as we were running around as kids, we were wearing Army clothes. We'd go up in the woods and pretend the trees were the enemy and beat the hell out of them."
Sabens considers military service an elemental act of patriotism. She also liked the idea that her boys would collect their own paychecks, attend college tuition-free and, in boot camp, "grow up and become men."
"I told them throughout their early life I didn't care which service they joined," she said, "as long as they wore a pair of boots."
Simulated Chaos
To prepare for duty protecting military convoys in Iraq -- scouting routes and escorting supply trucks through the gantlet of roadside bombs -- Indiana soldiers training at Fort Knox sat at large computer consoles that simulated the view of Iraq from inside a Humvee. A driver and a radio man sat next to a gunner operating a .50-caliber machine gun whose trigger and sight were linked with the events on the screen.
Vehicles and people appeared, variously innocent and suspect, as the driver worked the accelerator, brake and wheel. The anxious gunner faced decisions -- when to shoot, when to hold his fire. Soon enough, a trainer operating the master controls made an insurgent's rocket hit home, blasting the Humvee's mock windshield and spattering it with red video blood.
The computers are programmed to simulate convoys, patrols and ambushes, explained Rick Talbott, a retired Army reservist who manned the control consoles and led the soldiers through after-action discussions. He pointed to his video screen, which tracked convoys moving from desert landscapes and airfields to labyrinthine city neighborhoods in ever more complex maneuvers.
"They learn from their mistakes," Talbott said. "Take out one of their vehicles, we see how they react to it. You can't sit there and be totally engulfed by fire from the roofs. They have to plan an exit strategy."
Across the room, in near darkness, another set of computers allowed soldiers to maneuver on foot through urban landscapes alongside their squadmates, each with a 360-degree view of the battlefield. Beyond a partition, trainers at consoles of their own played the roles of guerrillas, typically hurrying through the streets carrying AK-47s or satchel charges.
Squad members called out their positions and movements in voices steadily louder and more urgent.