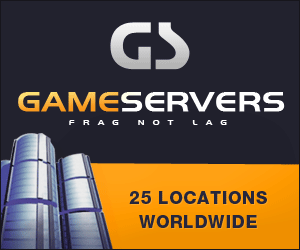 San Diego Union-Tribune
November 13, 2007
Americans want to build partnerships

By Daniel Flynn, Reuters
DAKAR, Senegal – As it steams down the West African coast, the U.S. dock landing ship Fort McHenry faces one of its toughest battles: to convince skeptical Africans that their continent can benefit from more U.S. military involvement.
The 600-foot ship, which saw combat in the Persian Gulf War, is on a six-month mission to train West African navies to fight drug smuggling and maritime security threats in a region that supplies nearly a fifth of U.S. oil imports, rivalling the Middle East.
Once a rarity, U.S. warships will become a familiar sight in the Gulf of Guinea under the new African Partnership Station program, launched last week. The United States will maintain a constant naval presence in the strategically important region, providing training and humanitarian aid.
"In the past, we have been guilty of what some would call episodic engagement," said Capt. John Nowell, leader of U.S. Navy operations in Africa, on the Fort McHenry's bridge. "Now, the idea behind the Africa Partnership Station is that it is a persistent presence."
"It's not only about maritime security and safety, but also building relationships and partnerships," he said.
The mission is the first since the United States launched its African military command last month amid concerns voiced by diplomatic heavyweights South Africa and Nigeria.
Since 2002, the United States has garrisoned 1,800 troops in Djibouti to counter terrorist threats in the Horn of Africa, but Africa remained a backwater under the European military command.
The war in Iraq has tarnished the U.S. military's reputation in Africa and particularly in Muslim nations. Many Africans see the creation of Africom as a sign of Washington's determination to control valuable oil and mineral resources, particularly given a rising Chinese presence on the continent.
U.S. officials have downplayed these fears, saying there will be no new military bases and the focus will be on training African armies, facilitating peacekeeping and distributing aid.
The aim of the African Partnership Station, Nowell said, was for African nations to take control of their resource-rich waters, bringing development and stability to a region notorious for coups and wars.
"It's not just about the oil but this region is certainly of strategic concern to the international community and the United States because of its resources," Nowell said. "Stability here is good for stability internationally, is good for stability in the United States."
The United States spends an estimated $250million a year in military assistance and training across Africa, analysts say.
The Fort McHenry will visit Senegal, Ghana, Liberia, Gabon, Cameroon and Sao Tome during its tour, providing training in ports and onboard classes for up to 100 African naval officers who will travel aboard during its voyage.
The amphibious vessel has been fitted to hold up to 200 students during port visits.
"It was a really wonderful experience for different African countries and their officers to come on board," said Aminu Mai, a lieutenant in the Nigerian navy, in a classroom with students from Senegal, Nigeria, Ghana, Cameroon and Equatorial Guinea.