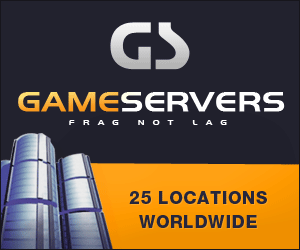 Washington Post
May 31, 2008
Pg. 1
Demonstrations Seen as Boost to Sadr
By Sudarsan Raghavan, Washington Post Foreign Service
BAGHDAD, May 30 -- Thousands of followers of Shiite cleric Moqtada al-Sadr protested Friday in Shiite enclaves across Iraq against plans for a long-term security pact that would allow for an extended U.S. military presence in the country.
"No, no to America. No, no to the occupation," demonstrators waving Iraqi flags and banners chanted after afternoon prayers in Sadr's Baghdad stronghold of Sadr City. "Yes, yes, Moqtada. Long live al-Sadr."
Some protesters carried pictures of Iraqi Prime Minister Nouri al-Maliki dressed as former president Saddam Hussein. One group burned an effigy of Maliki, then danced and stomped on it, as Iraqi government soldiers kept their distance.
The protests highlighted Sadr's still-formidable power and popularity among poor Shiites, even as the Shiite-led Iraqi government, backed by U.S. and British forces, has waged a campaign in recent months to weaken his movement and undermine his leadership credentials.
After his Mahdi Army militia engaged in fierce battles with U.S. and Iraqi forces last month, resulting in hundreds of civilian deaths, Sadr negotiated a pact that allowed Iraqi troops into Sadr City but barred American soldiers. The arrangement was viewed as a victory for Maliki's government and for U.S. efforts to stabilize Iraq.
But Sadr's image and popularity have since enjoyed a boost in Sadr City. Raids and airstrikes have decreased in the enclave, home to more than 2 million people, and U.S. and Iraqi government efforts are starting to bring basic services to his impoverished core constituency.
Friday's demonstrations were an attempt to bolster Sadr's nationalist aspirations and to rally more support among Iraqis who perceive that he has made face-saving concessions to the government and U.S. forces -- and as his militia comes under pressure in other parts of Iraq.
Many Iraqi army soldiers now in the enclave are Shiites who sympathize with Sadr and his movement.
"Most soldiers here are from southern parts of Iraq, and half of them are affiliated with the Sadr trend," said Salah Sabieh, an Iraqi soldier who was watching the protests. On the windshield of his military truck was a picture of Sadr. "He is the leader. We can't remove his picture. We are all Shiites," he said. "Moqtada Sadr represents all Iraq."
Sabieh said he supports Sadr's call against allowing any long-term U.S. troop presence in Iraq, which, like many of the protesters, Sabieh considers humiliating.
Sadr's primary ambition has long been a U.S. troop withdrawal. In recent years, his fighters have fought pitched battles against U.S. forces and his followers have staged numerous demonstrations. When Maliki refused to demand a timetable last year for the withdrawal of U.S. troops, Sadr pulled his political bloc from the ruling coalition.
The proposed Iraqi-American agreement would provide a legal framework for U.S. troops to remain in Iraq after Dec. 31, when their U.N. mandate expires. Sadr views the pact as a blow to Iraq's sovereignty. His main Shiite rival, Abdul Aziz al-Hakim, who heads the Islamic Supreme Council of Iraq -- an influential Shiite political party that is part of Maliki's ruling coalition -- has also denounced the plans. Aides to Iraq's most influential Shiite cleric, Grand Ayatollah Ali Sistani, have also expressed concern.
Sadr has called for any pact reached with the Americans to be put to a referendum, so that his followers can "collect millions of signatures" rejecting it. He has vowed to hold protests across Iraq every week after Friday prayers until the plan is canceled.
Demonstrations Friday also took place in the southern cities of Kut, Nasiriyah and Najaf. In Kufa, 2,500 protesters marched from Kufa mosque to another mosque, chanting: "We would rather die than compromise. No, no, America."
Many protesters carried pistols, which they laid on prayer mats as they prayed. Photographers and television cameramen were told not to zoom in on faces because senior Mahdi Army figures who had fled the government crackdown in other provinces were present.
There were no major protests in the southern city of Basra. Many of Sadr's followers have fled or gone underground since an Iraqi government offensive there in late March.
Sadrists in Basra accuse Iraqi forces of representing their Shiite rivals, not the government, saying they are trying to weaken the cleric's supporters before local elections later this year. Iraqi army commanders in Basra have denied the allegations.
Such sentiments were also heard Friday in Sadr City, suggesting that Sadr's followers are wary of at least some of the Iraqi soldiers in their community.
"Some of the soldiers here are militia belonging to some parties but wearing uniforms of the government," Sheik Muhanned al-Gharawi told the thousands of protesters.
He warned that those soldiers who turned against Sadr followers for political reasons would be "pointed out" and action would be taken. But he noted that many of their "brothers" in the Iraqi army were joining them this day in prayers and protest.
Gharawi spent the rest of his sermon denouncing the pact that would allow U.S. troops to remain in Iraq. "The agreement is dipped in poison, not in honey," he told the crowds. "The cancer has spread and has to be removed."
When the sermon ended, the crowds stood up and chanted and waved Iraqi flags. Some sang, "We are with you, Sayyid Moqtada."
"Get out, get out, occupier," others chanted.
Special correspondents Saad al-Izzi in Baghdad and Saad Sarhan in Najaf contributed to this report.