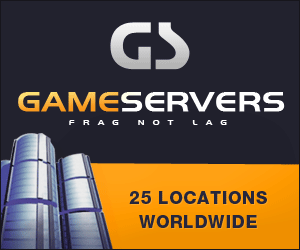 Miami Herald
December 11, 2006
Shiite militias are forcing Sunni families to abandon their homes in a Baghdad neighborhood sandwiched between Shiite areas, further evidence of a battle to control the capital.

By Nancy A. Youssef and Zaineb Obeid, McClatchy News Service
BAGHDAD - The displacement of Sunni Muslims from a Baghdad neighborhood this weekend could tip a large portion of Baghdad to control by Shiite militias, residents there and militiamen agreed Sunday.
Since Saturday, Sunni residents have been displaced or voluntarily left the northwest Baghdad neighborhood of Hurriyah after police said three Sunni families were killed. Those who fled voluntarily said they did it because they did not trust the government forces to protect them. On Sunday, they continued fleeing, moving into schools or strangers' homes, the best immediate refuge they could find.
Shiite militiamen loyal to rebel cleric Muqtada al Sadr openly admit to entering their homes and forcing them to leave. That speaks to the ongoing open battle for control of the capital and the apparent domination by the Mahdi Army, Sadr's militia.
It is clear that the government cannot protect neighborhoods, making it difficult for U.S. officials to hand control over to Iraqi forces. Other than outraged Sunni politicians, the mostly Shiite government was largely silent Sunday about the displacement.
The U.N. calls the displacement of Iraqi families the fastest growing humanitarian crisis in the world. They estimate that at least 1,000 Iraqis are displaced every day.
Hurriyah sits between two Shiite neighborhoods, Shula and Kadimiyah, that are already dominated by Shiite militias. If the militias win Hurriyah, they will control northwest Baghdad. Sunni-Shiite tensions abound there. On Sunday, police said they found three beheaded bodies there.
This weekend's displacement is exemplary of widespread ethnic cleansing in Baghdad. Shiites charge that minority Sunnis there are sponsoring terrorists. Sunnis complain that the Mahdi Army is running innocent people out of their homes and overrunning the community.
Members of the Mahdi Army admitted to McClatchy News Service that they are pushing Sunnis out, but say they only target those who attack them. They said area Shiites identified who among the Sunni populace had attacked them and then the militia told those people to leave.
''They are attacking Shiites all the time,'' said a 27-year-old member of the Mahdi Army who asked to be called Jassim. He lives in Hurriyah and said he helped displace a dozen families Saturday. 'We didn't kill anyone. We just told them they have a few hours to leave. `You will not stay until morning,' I told them.''
Estimates vary on how many were displaced, reaching as high as 200. All agree that the victims live near al Muheimen Mosque, which Shiites charge is housing Sunni foreign fighters with the help of those from neighboring homes. But Sunnis say that the displacement was part of an organized campaign to take over their neighborhoods. They say that whoever controls the mosque wins the street it sits on.
According to the Iraqi Islamic Party, the largest Sunni bloc, 300 families have been displaced and five mosques have been destroyed since August in the battle for control of the neighborhood.
By 10 p.m, in the middle of curfew, the displaced families set out on foot, as the militias burned about a dozen of their homes, they said. They spent the night at a school, and now some are living with families in neighboring Adil.
McClatchy special correspondent Laith al Hammoudi contributed to this report in Baghdad.