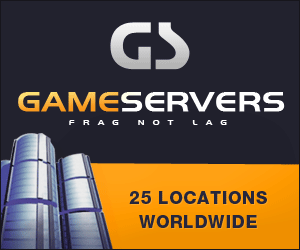 Seattle Post-Intelligencer
May 23, 2007 By Hamza Hendawi and Qassim Abdul-Zahra, Associated Press
BAGHDAD -- From hiding, possibly in Iran, Muqtada al-Sadr, the U.S. nemesis and radical anti-American Shiite cleric, is believed to be honing plans to sweep into the power vacuum made all the more intense by news that his chief Shiite rival has lung cancer. And he is betting that the U.S. won't keep its troops in Iraq much longer.
Al-Sadr aides and loyal lawmakers have told The Associated Press that the cleric's ambitions mean that he will avoid taking on the Americans militarily as he did in 2004, when his Mahdi Army militia fought U.S. forces to a standstill.
Instead, the 33-year-old cleric plans to keep up the drumbeat of anti-American rhetoric, consolidate political gains in Baghdad and the mainly Shiite south, and quietly foster even closer ties with neighboring Iran and its Shiite theocracy.
The strategy is based in part on al-Sadr's belief that Washington will soon start pulling out troops or draw them down significantly, leaving behind a huge hole in Iraq's security and political power structure, al-Sadr's associates said.
Al-Sadr also believes, his associates said, that Shiite Prime Minister Nouri al-Maliki's government may not last much longer, given its failure to improve security, services and the economy. A government collapse is certain to be followed by a political realignment in which the Sadrist movement stands a good chance of emerging as the main player. Al-Sadr's loyalists have 30 of parliament's 275 seats.
The six lawmakers and aides spoke in separate interviews over the past week.
"We gave the government a historic opportunity, but al-Maliki did not use it, and that's why we are preparing for a state led by the Sadrist movement," said an al-Sadr political aide who is among those who spoke on condition of anonymity. "An Islamic state led by the Sadrists is our future."
Meanwhile, a car bomb exploded Tuesday at an outdoor market in a Shiite area of Baghdad, killing 25 people and wounding at least 60 -- the deadliest in a string of attacks that stoked sectarian tension in and around the capital.
In all, at least 100 Iraqis were killed or found dead nationwide Tuesday, according to police. They included 33 people found shot execution-style -- presumably by sectarian death squads -- and their bodies scattered across Baghdad.
South of the capital, U.S. and Iraqi troops endured temperatures of 115 degrees as they trudged through canals waist-deep in sewage, searching for three American soldiers abducted in a May 12 ambush. Four Americans and one Iraqi soldier were killed in the attack.
On Wednesday, the U.S. military said two Marines were killed in combat operations in Anbar province. The Marines, who died Tuesday, were assigned to Multinational Forces-West, which is responsible for the sprawling, Sunni-dominated province, the statement added.