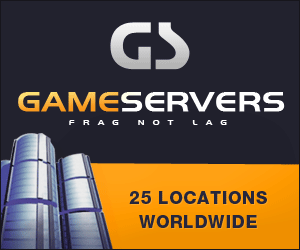 USA Today
May 2, 2008
Pg. 12
Attacks 'hurt the innocent,' general says

By Andrea Stone, USA Today
BAGHDAD — Raed Falah Hasan has lost count of how many times rockets or mortar shells aimed at the nearby Green Zone have fallen short and landed in his high-rise apartment complex.
Three neighbors have been killed and eight injured by the missiles. One rocket severed his building's gas line. His daughter Suror, 4, has been sick with fear.
Hasan's biggest worry is his wife, Nahla, who works in the Green Zone as a security screener for a U.S. contractor. Whenever a rocket or mortar round explodes there — sometimes five or six times a day — she calls home to say she is all right.
"I'm worried about her," the cellphone company worker said through a translator in a 20-minute interview punctuated by two distant blasts. Hasan, 35, wants his wife to quit her job, "but we have five kids and need the money."
Roadside bombs claim more lives in Iraq, but the growing use of rockets and mortars by Shiite militias — which killed four U.S. soldiers Monday — puts this uneasy city even more on edge.
"They're all equal in terms of the threat they pose," says Army Maj. Gen. Jeff Hammond, commander of multinational forces in Baghdad. "They're all deployed indiscriminately. They hurt the innocent as well as the combatants."
The rockets threaten everyday Iraqis as well as U.S. soldiers. Since March 23, two U.S. soldiers and two civilian contractors have been killed in the Green Zone, the heavily fortified home of the Iraqi government and U.S. military and diplomatic staff.
Of the more than 900 rocket attacks in Baghdad during that time, nearly 400 have struck U.S. forces, and the same number has hit neighborhoods, killing more than 80 Iraqi civilians.
Rockets and mortar shells have rained down with disquieting regularity on the Green Zone and surrounding Iraqi neighborhoods since Easter and the offensive in March by Prime Minister Nouri al-Maliki against Shiite militias in the Sadr City neighborhood.
This week saw some of the bloodiest clashes between U.S. and Iraqi forces against the Mahdi Army militia loyal to anti-American cleric Muqtada al-Sadr. The urban street fights recalled the kind waged in the first years of the war in Iraq and contributed to the highest death toll for U.S. forces in seven months.
By using rockets and mortars, the militias can attack U.S. and Iraqi forces without coming face-to-face in close battle. The salvos into the Green Zone have had the added effect of embarrassing al-Maliki by demonstrating that even from across the city, the Shiite fighters can inflict damage on the seat of his government.
Some of the rockets are made in Iran, Hammond says. Troops have uncovered 107mm and 122mm rockets stamped with Iranian manufacture dates of February 2008.
On Thursday, the first sunny day in a week of blinding sandstorms, six Apache helicopter gunships and two unmanned Predator drones patrolled the sky over Sadr City in search of mortar and rocket launch teams. The gunships and drones can pinpoint launch sites so quickly that fighters who once fired off as many as 10 rockets at a time dare to launch just one or two, Hammond says. Hellfire missiles have destroyed 28 teams since March.
"A day like today," Hammond says, squinting at an Apache hovering overhead, "there's probably a pretty good chance we'll kill them in the process" of firing.
Chances aren't so good when skies are coated in a gritty, yellow haze. Bad weather has grounded reconnaissance drones and helicopters, emboldening militiamen to fire rockets and mortars under cover of dust.
After U.S. actions nearly eliminated attacks in mid-April, days of blowing dust resulted in a spike: 180 mortar shells and rockets fired since last Friday.
Hammond says his troops "attempt work-arounds" in bad weather, but he wouldn't say what they are. His spokesman, Lt. Col. Steve Stover, said F-18 fighter jets struck a mortar team this week.
Two weeks ago, U.S. forces began building a concrete wall in the southern section of Sadr City closest to the international Green Zone. Crews using cranes to lift the sections into place have been attacked nearly every night, but Hammond says the barrier is needed to partition the area into a no-launch zone.
Hammond says he is building the wall because he doesn't have "the luxury" to send ground troops into the warren of streets and alleys where more than 2 million people live. "I don't think man has made enough soldiers to stack up against that," he says.
Despite efforts to stop attacks on the 5-square-mile Green Zone, rockets have hit buildings, cars and the main helicopter landing zone.
On Thursday, the U.S. Embassy "strongly advised" personnel to have body armor and helmets "readily available in their living quarters" and recommended minimizing time outdoors.
An order in late March requiring U.S. personnel to wear body armor when outside has been lifted, but many still wear the heavy gear despite high temperatures.
Some assigned to live in trailers opt to sleep on cots inside sturdier structures, including a building in the new U.S. Embassy complex.
"This is not the first time that the international zone has been attacked," says Leslie Phillips, an embassy spokesperson. "We make every effort to minimize the risk to personnel and to keep all Americans living and working in Iraq apprised of the security situation. Meanwhile, we continue to do the important work we are here to do."
There are unnerving interruptions to that work. Sirens and warnings of "Incoming! Incoming!" send pedestrians to concrete bunkers. Office workers must move away from windows and hit the floor until the "all clear" signal sounds, sometimes an hour later.
"You learn to take it in stride," says Army Capt. Philip Crabtree, 37, of Athens, Ala. "You learn not to jump at every sound you hear."