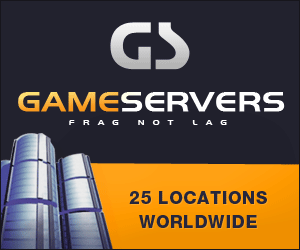 GREG BEACHAM
Associated Press
SAN JOSE, Calif. -
The San Jose Sharks acquired forward Bill Guerin from the St. Louis Blues on Tuesday, adding another veteran to their young club hours before the NHL trading deadline.
The Sharks, who entered the day tied for fifth place in the Western Conference after a recent slump, gave up left wing Ville Nieminen, college forward Jay Barriball and New Jersey's first-round pick, which they acquired last year.
Guerin, a four-time All-Star and one of the NHL's top American-born players, revitalized his career in his first season with St. Louis, scoring 28 goals and 47 points in his 14th pro campaign.
The bruising power forward, who had only 13 goals last season, waived his no-trade clause to leave the rebuilding Blues for a team aiming to contend for a Stanley Cup.
"I'm very excited about the trade, and I just have to come in and play my game, play the way that they expect me to," Guerin said in a phone interview from the St. Louis airport, where he was waiting for a flight to Chicago and on to San Francisco.
"I know (Sharks GM) Doug (Wilson) had mentioned (getting) an experienced player, and I'm going to have to bring some experience. I've been around a long time."
The deal meant another chance to stockpile draft picks and young talent for the rebuilding Blues, who were 11th in the Western Conference. St. Louis traded Keith Tkachuk to the Thrashers on Sunday and will have three first-round picks in this year's draft and eight selections in the first four rounds.
"What we got in return, I think anybody out there knows we did really well," team president John Davidson said. "Now it's up to us to take a lot of these assets and turn them into something productive.
"We don't want to be a team that's going to just try, try, try to get into the playoffs, we want to be a very good playoff team."
The Blues had discussions with Guerin, who can become an unrestricted free agent after the season, about a contract extension.
"This is not a selloff, this is without question anything but a selloff," Davidson said. "If we had not gotten something in return and they both left, we would have looked rather foolish."
For San Jose, it was the second deal of the week. Two days earlier, the Sharks acquired 11-year veteran defenseman Craig Rivet from the Montreal Canadiens for defenseman Josh Gorges and their own first-round pick. Rivet can also be an unrestricted free agent.
The moves are an aggressive new tactic by the Sharks, who gave every opportunity to their young talent to grow into everyday roles. But San Jose's youth has been evident in an inconsistent season despite the club's impressive overall record.
"Competition is really important to us, but it's also about the depth," Wilson said. "Our goal is to compete for a Stanley Cup, and I think we have as much depth as anybody in this league. We're trying to put everything in place that allows us to go on the long run that's needed."
The Sharks have dropped four of six to slip into a second-place tie with Dallas in the Pacific Division. Guerin got an up-close look at the Sharks' strengths and weaknesses last month when he had a hat trick in San Jose's 6-5 win at St. Louis.
"Getting this type of player up front probably was our ultimate goal," Wilson said. "A player like this, having this type of a year, with Stanley Cup experience, a lot of teams were looking for a guy like him."
The 36-year-old Guerin, who is making just $2 million on a one-year contract this season, won a Stanley Cup with New Jersey, has played in four All-Star games and three Olympics with the U.S. national team. He will be the Sharks' oldest player - more than 3 years older than Rivet, the next-oldest.
Guerin also played with Sharks center Joe Thornton for most of two seasons in Boston. Thornton was planning to pick up Guerin at the San Francisco airport on Tuesday night.
The Sharks acquired Nieminen last season from the New York Rangers, but the Finnish forward has been in Wilson's doghouse all season. Barriball, a seventh-round pick last summer, is a freshman at the University of Minnesota.
Davidson said that immediately after the trade the Blues got calls from several teams seeking Nieminen.
San Jose also traded seldom-used enforcer Scott Parker back to Colorado for a future sixth-round draft pick. And with goalie Vesa Toskala set to return from the injured list before Wednesday's game against Nashville, the Sharks then dealt third-string goalie Nolan Schaefer to Pittsburgh for a seventh-round pick.
The Blues also traded defenseman Dennis Wideman to the Boston Bruins for forward Brad Boyes, and signed checking forward Jamal Mayers to a three-year contract extension. Mayers, in his 10th season with St. Louis, is the longest-tenured Blues player and Davidson said he turned down trade offers from six teams.