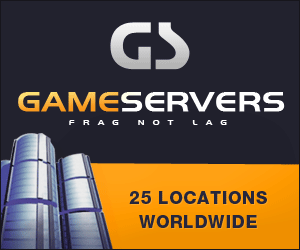 PAUL ALEXANDER
Associated Press
MELBOURNE, Australia -
A rash of errors and a broiling sun had top-seeded Maria Sharapova drained, ailing and on the ropes. But the Russian lived up to her reputation for fortitude, overcoming stomach cramps and an opponent who returned like a wall to advance Tuesday to the second round of the Australian Open on a day when organizers had to impose the Extreme Heat Policy.
The heat - 97 degrees at midday and rising above 100 - was even worse on the courts, where Sharapova held on to beat France's Camille Pin 6-3, 4-6, 9-7.
"It's inhumanly possible to play three hours in that kind of heat," said Sharapova, seeking her third Grand Slam title and second in a row. "I don't think our bodies were made to do that.
"I was so delusional I couldn't think."
The heat policy, which measures conditions by combining the air and court surface temperatures, was invoked halfway through her match. No new matches were allowed to start on outside courts, and the roofs were closed on the two show courts once the ongoing matches were finished.
Eighth-seeded David Nalbandian grew stronger in the heat as Janko Tipsarevic wilted, but was critical of the decision to keep some matches going while others were delayed. Tipsarevic retired with heat exhaustion in the fifth - more than 90 minutes after he wasted his chance at serving for the match - with Nalbandian leading 6-7 (5), 4-6, 7-6 (2), 6-0, 2-1.
Frenchman Sebastien Grosjean, a quarterfinalist or better at four of the last six Australian Opens, led Christophe Rochus 6-2, 4-1 when the Belgian retired because of breathing difficulties.
Playing indoors, second-seeded Rafael Nadal overcame American Robert Kendrick 7-6 (6), 6-3, 6-2; women's No. 4 Kim Clijsters, who plans to retire at the end of the year to start a family, downed Vasilisa Bardina 6-0, 6-0 in 44 minutes; and No. 6 Martina Hingis, a three-time winner here, beat Nathalie Dechy of France 6-0, 6-2.
Fifth-seeded James Blake ousted Spain's Carlos Moya 7-6 (8), 6-2, 6-4, beating the former world No. 1 for the second time since Saturday, when they met in the final of the Sydney International.
Sharapova appeared to have drawn a mismatch against Pin, who has only reached the second round twice in 15 majors. Pin's first serves averaged 30 mph less than the Sharapova's, and Pin was mostly a retriever.
But reigning U.S. Open champion Sharapova was battling herself, committing 24 unforced errors in the first seven games alone.
She frequently sought refuge in the shade at the back of the court between points, sometimes forcing Pin to wait to serve. Her high-pitched grunts lost their force, as did her groundstrokes.
"In the middle of the second set I started getting some pinches in my abdominal muscle," she said. "It didn't happen while I was hitting a stroke and it didn't feel like a cramp, so I kind of played with it."
Sharapova said the thought of retiring never crossed her mind.
"I'm not a quitter," she said. "I'm not just going to stop because of the heat."
The heat policy allows for 10-minute breaks between sets for matches already under way, and Sharapova came out rejuvenated, ripping winners, a spring in her step and her grunts back in full force. She dropped only four points in the first five games of the final set.
Then the heat started exacting its toll again. As Pin ran off five straight games to tie it up, Sharapova's shoulders drooped with each error, and the crowd started cheering lustily for the heavy underdog. Sharapova slumped into her chair during changeovers, barely moving, a large bag of ice draped over her neck. And the cramps were back and getting worse.
"It was hard to think about what you were going to do on court. You were mentally trying to find a way to make the point shorter, to find a way to win," the 19-year-old Russian said. "It was hard for me, it was hard for my opponent."
She held for 6-5, but appeared ready to get sick at any second, once stopping her service motion to grab her left hip and grimace. Sharapova called for the trainer.
Sharapova was barely moving between points, conserving energy. She squandered her third match point as Pin served in the next game.
Then at 7-7, Sharapova seemed to find some inner reserve, running off the last eight points to finish in 2 hours and 51 minutes, then blew kisses to the crowd.
Kendrick gave Nadal trouble for a set with his strong serve and deft volleys. But Nadal's passing shots started finding their marks and had the American lunging and diving all over the court.
Robby Ginepri advanced in five sets over Spain's Nicolas Almagro, seeded 32nd. No. 13 Tomas Berdych beat South Korea's Lee Hyung-taik and No. 31 Stanislas Wawrinka of Switzerland defeated Kevin Kim.
In women's matches, 13th-seeded Ana Ivanovic downed Vania King and India's Sania Mirza beat Olga Savchuk.