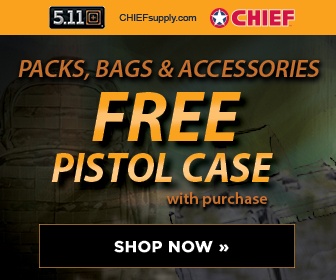 Raleigh News & Observer
March 11, 2008
Pg. B1
Post-Walter Reed panel has seen some ideas come to life, others stall

By Jay Price, Staff Writer
RALEIGH -- A former Clinton Cabinet member said Monday that President Bush is making serious progress in correcting some of the problems that caused a scandal last year with the shoddy care of wounded troops at Walter Reed Army Medical Center, but Congress is stalled on other fixes.
A year ago, Bush appointed Donna Shalala, the former U.S. Secretary of Health and Human Services, and Robert Dole, a former Republican U.S. senator, to investigate the treatment of the wounded once they return to U.S. soil.
The panel presented its recommendations last summer, Shalala said during a speech at N.C. State University. Since then, Bush has implemented about half the suggestions, she said, but the election year is distracting Congress from approving others, despite a push from U.S. Sen. Richard Burr, a North Carolina Republican.
The commission intentionally crafted most of its recommendations as things Bush could do by executive order, but about 10 percent of its ideas had to be approved by Congress, she said.
It's a golden age for quality of care on the battlefield and for surgery and treatment after a wound, Shalala said. The problems that the commission found were for outpatient treatment after a patient is discharged.
The extraordinary quality of battlefield medicine and modern body and vehicle armor have added to the problem, in a sense, by allowing many to survive with terrible wounds who in previous wars would have died.
After the speech, as Shalala took questions from the audience of several hundred, she told them they didn't have to take her word. She glanced at the front row and asked activist Sarah Wade of Chapel Hill to join her.
As Wade walked out, her husband, former Fort Bragg paratrooper Ted Wade, slapped a knee with his left hand instead of clapping. His empty right shirt sleeve was knotted.
Ted Wade was wounded in a 2004 bomb blast in Iraq. His injuries include loss of the arm, a broken leg and brain damage. At one point, doctors said he probably wouldn't walk or talk again. Ever since, Sarah Wade has struggled against the federal bureaucracy. She eventually persuaded the Department of Veterans Affairs to allow him to see a nongovernment doctor who was an expert in brain injury.
She also broadened her fight, becoming a familiar face in Washington, where she has lobbied Congress and testified about the problems that the wounded and their families face.
Wade said she and her husband already were getting a direct benefit from the commission's work: a representative assigned to wrangle with the paperwork and bureaucracy of Ted Wade's case.
"I've been very pleased," she said. "I'm not used to delegating. It's a huge improvement."
The Wades got their "recovery coordinator" two weeks ago. So far, Wade said, only nine have been assigned to wounded veterans because the federal government, unsure of what skills coordinators will need, wanted to start small rather than train several hundred workers in the wrong disciplines. More are on the way, though, she said.
Such representatives, Shalala said, were the most important recommendation the panel made.
While Bush has pushed through changes, Congress is lagging, she said. Besides election-year distractions, the problems include pressure from older veterans who say it wouldn't be fair for veterans of the current wars to get more benefits than they do.
The commission's report said the changes it recommended could cost between $500 million and $1 billion a year.
Some of her friends had chided Shalala, a Democrat, for agreeing to Bush's request to serve on the commission, she said, but proper health care for wounded troops should not be a partisan issue.
Spending whatever it takes to deliver that care shouldn't be an issue either, she said.
"If we're asking people to risk their lives and their future, we ought to be willing to make this investment," she said.