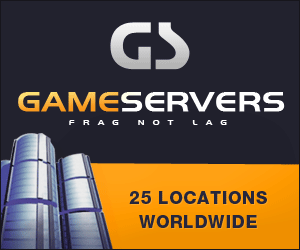 CBS
March 18, 2009
CBS Evening News, 6:30 PM
MAGGIE RODRIGUEZ: In Iraq and Afghanistan, the danger isn't just from the enemy. Female troops also face the threat of sexual abuse by their comrades. The Pentagon says 165 sexual assaults were reported there last year – up 26 percent from the year before.
And as Katie Couric reports, some actions by the military may be making it worse.
KATIE COURIC: It's a potent environment with female soldiers working and living under hostile conditions with their male counterparts. This soldier, who asked us to call him "Robert," spent three tours in Iraq as a signal unit leader out of Fort Lewis in Washington State.
"ROBERT" [Signal Unit Leader]: For the female soldiers, it was far harder to adjust because not only did they have to deal with combat, mortar rounds, rockets, bullets, they also have to – they also had to put with male soldiers who were away from their families for a year.
COURIC: A decorated soldier in his unit, "Robert" says he went to his command on many occasions after female soldiers had reported they'd been sexually assaulted. But more often than not, nothing was done.
"ROBERT": The last thing a commander wants other than a death in his unit is a sexual harassment or assault case because that makes his command look bad.
COURIC: For Wendy, an idealistic 17-year-old, the military seemed like the answer to her prayers.
WENDY: I was mostly going in for school, but I also was going in to see the world and travel.
COURIC: Deployed as a combat medic at the height of the insurgency, Wendy was thrust into a chaotic and increasingly violent situation. Not long after, she experienced another kind of trauma when she was assaulted by a fellow soldier in her barracks while she was sleeping.
WENDY: He started, like, pushing himself on me. And I wasn't having it, so I started punching him and I actually kicked in the groin.
COURIC: Afraid to go to her command, she took extra precautions – locking her room with a deadbolt, traveling in pairs. But just weeks later, she found herself fending off the sexual advances of a doctor she worked with in the OR. Again, she didn't report it.
WENDY: He was a doctor, he was a surgeon. And who were they going to believe?
COURIC: Wendy's experience is not unusual. Since 2002, the Miles Foundation, a private nonprofit organization that tracks sexual assault within the armed forces, has received nearly 1,200 confidential reports of sexual assaults in the Central Command area of responsibility, which includes Iraq and Afghanistan. Incidents have increased as much as 30 percent a year. Part of the problem for the increase, critics say, is the quality of today's recruit.
And the military is increasingly issuing something called moral waivers so they can enlist military personnel with felony convictions for crimes like rape and sexual assault.
MICHAEL DOMINGUEZ [Deputy Under Secretary of Defense]: No, we don't enlist convicted rapists in the armed forces of the United States. If there's a consensus that kid needs a second chance, I think he's got it in him to be a soldier, then they'll let him into the armed forces.
COURIC: In fact, CBS News has learned that both the Army and Marine Corps did issue moral waivers to enlistees with felony convictions for rape and sexual assault – something not acknowledged in this follow-up letter from Secretary Dominguez.
But it's not just who enters the military, it's how sex offenders are ultimately punished by the command.
We have documents showing that a private convicted of a rape had a bad conduct discharge suspended so he could deploy to Iraq. How can the U.S. military allow a convicted criminal to go back into a situation where he could easily rape again?
DOMINGUEZ: I don't – I'm not familiar with this particular case.
COURIC: Have you ever heard of this happening though?
DOMINGUEZ: I have not.
COURIC: The Army says it's committed to doing better with plans of adding 15 special victim prosecutors and 30 criminal investigators by this summer.
WENDY: We've earned our way through the military. We put in our work, and I think we deserve the same amount of respect.
COURIC: It's a fight Wendy hopes female soldiers can win.
Katie Couric, CBS News, New York.