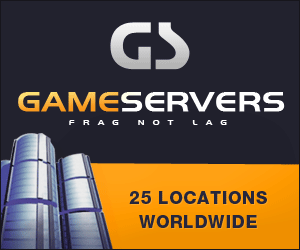 USA Today
December 8, 2008
Pg. 2
More than 2,000 observe U.S.' entry into WWII

By Suzanne Roig, The Honolulu Advertiser
PEARL HARBOR— About 40 survivors of the 1941 Japanese surprise attack on Pearl Harbor on Sunday marked the anniversary of the assault that sped the United States' entry into World War II.
"I think about this every day," said John Eriksson, 87, of Arkansas, dressed in a suit, his lapels covered by his pins and medals.
Eriksson was a platoon sergeant in a barracks when the attack by Japanese aircraft began early on a Sunday morning — Dec. 7, 1941. "I was here shooting at them," he recalled. "We had no defense. … I still have two bullets in my chest. And I'm glad to be here."
He was joined Sunday by more than 2,000 World War II veterans and other observers.
It's estimated that there are 5,000 survivors of the attack still alive. Those here Sunday saluted as the destroyer USS Chung-Hoon sailed past and Hawaii Air National Guard aircraft rumbled overhead in the "missing man" formation.
The memorial service included tours of the USS Arizona Memorial, a tribute to the battleship that sank in less than nine minutes after an armor-piercing bomb breached its deck and exploded in the ship's ammunition magazine. The Arizona, which lost 1,177 sailors and Marines, still lies on the bottom of the harbor with many of the crewmembers entombed inside. About 340 of its crewmembers survived.
The memorial is part of the new World War II Valor in Pacific National Monument established Friday by President Bush.
The attack on Pearl Harbor killed more than 2,390 Americans and sank or severely damaged 21 ships and damaged or destroyed 323 planes.
"I remember I had my gun, but no ammo," said Yuell Chandler, 90, who recalled almost being clipped by a Japanese fighter plane crash-landing on a highway. "I only had my bayonet. It was my first time in battle and I almost got killed. I thought the world was gonna end. I was only 22."
At 7:55 a.m. Sunday, the moment in 1941 when hundreds of Japanese planes began raining bombs and torpedoes onto Oahu's U.S. military ships and planes, onlookers fell silent.
"It was an impossible beginning," Adm. Robert Willard, commander of the U.S. Pacific Fleet, said in an address. "Yet, look at us today." He noted that Pearl Harbor Naval Shipyard recently celebrated 100 years of service and still maintains the far-reaching U.S. Pacific Fleet.
"The world changed that day," said Paul DePrey, the National Park Service's superintendent of the USS Arizona Memorial, transforming "an idyllic Hawaiian setting to a battlefield."
Gilbert Meyer, an 85-year-old Texan, recalled how he had just gone to sleep after serving a night shift on the battleship USS Utah. The first explosion rocked the ship's starboard side but wasn't enough to rouse him from sleep. When the second explosion hit, the ship began severely listing.
"I knew something was wrong," Meyer said. "I took my new pair of shoes with me, but I lost them along the way. It was chaos. I am not a hero. … Every time I read my friends' names, I say a little prayer for them."
Thomas Griffin, 92, Sunday's keynote speaker, wasn't at Pearl Harbor when the bombs fell. Four months later, Griffin and other pilots took off from the aircraft carrier USS Hornet and attacked Tokyo. The raid inflicted little damage but boosted U.S. morale and embarrassed the Japanese, who launched the ill-fated attack on Midway Island six weeks later, Griffin recalled.
Griffin needed help getting to the podium Sunday, but his voice boomed as he told how the raiders led by legendary pilot James Doolittle hit targets in Japan.
"We took Japan entirely by surprise," Griffin said. "We were 151/2 hours in the air. Our mission was a success because it made the Japanese change their plans of attack on Midway and from that time on, Japan was on the defensive."
Contributing: Associated Press