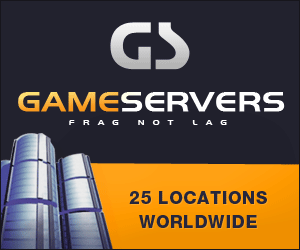 Washington Post
May 8, 2007
Pg. 1
Lawmakers Call for Proof of Progress by Fall

By Jonathan Weisman and Thomas E. Ricks, Washington Post Staff Writers
Congressional leaders from both political parties are giving President Bush a matter of months to prove that the Iraq war effort has turned a corner, with September looking increasingly like a decisive deadline.
In that month, political pressures in Washington will dovetail with the military timeline in Baghdad. Gen. David H. Petraeus, the commanding general in Iraq, has said that by then he will have a handle on whether the current troop increase is having any impact on political reconciliation between Iraq's warring factions. And fiscal 2008, which begins Oct. 1, will almost certainly begin with Congress placing tough new strings on war funding.
"Many of my Republican colleagues have been promised they will get a straight story on the surge by September," said Sen. Gordon Smith (R-Ore.). "I won't be the only Republican, or one of two Republicans, demanding a change in our disposition of troops in Iraq at that point. That is very clear to me."
"September is the key," said Rep. James P. Moran Jr. (D-Va.), a member of the House Appropriations subcommittee that funds defense. "If we don't see a light at the end of the tunnel, September is going to be a very bleak month for this administration."
The fixation with September is all the more striking because funding bills that cleared the House and Senate this spring were looking well into 2008 to mandate significant changes. The Senate-passed bill set March 2008 as a goal for withdrawing U.S. combat troops, while the House envisioned combat troops being withdrawn by the end of August 2008. In the ensuing weeks, however, news from Iraq has shown little improvement, while public opinion has continued to harden against the war.
House Minority Leader John A. Boehner (R-Ohio), who has taken a hard line in Bush's favor, said Sunday, "By the time we get to September, October, members are going to want to know how well this is working, and if it isn't, what's Plan B."
Democrats were crowing yesterday over what they saw as the clearest signs yet that Republican unity behind the president is beginning to crack. And House Democrats are preparing to up the ante with new legislation that would demand a turnaround in the war by the end of July.
House Democratic leaders are coming together around legislation that would fund the war through September but would withhold more than half of those funds until July, when Bush would have to report on the Iraqi government's progress toward benchmarks such as quelling sectarian violence, disarming militias and sharing oil revenue equitably. Congress would then have to vote in late July to release the remaining funds.
The bill, which could come to a House vote as early as Friday, faces significant obstacles in the Senate. Senate Majority Leader Harry M. Reid (D-Nev.) wants to allow the House debate to unfold, in part to see whether the plan will appeal to Republicans.
Some House Democratic leaders are worried that another showdown vote this summer will keep the party's domestic agenda off track. And White House spokesman Tony Snow pronounced the bill "not helpful."
But the new proposal's momentum in the House underscores just how quickly time may be running out on a war that is hemorrhaging political support.
"There were always two debates in the debate over timelines to end the war," said House Democratic Caucus Chairman Rahm Emanuel (D-Ill.). "George W. Bush is hellbent on January 20, 2009, when he walks out of the door, leaving a box stamped 'Iraq' for the next president. The Republicans are hellbent on not going through the next election with Iraq tied to their ankles. All Boehner said publicly was what Republicans have been saying privately for months."
Democrats are ready to rush that process. The new House proposal would immediately provide about $43 billion of the $95.5 billion the administration says it needs to keep the war going through Sept. 30. That infusion would come with language establishing benchmarks of success for the Iraqi government, and it is likely to include tougher standards for resting, training and equipping troops. Binding timelines for troop withdrawals would be dropped to try to win Republican support and avoid a second veto.
The remaining $52.5 billion in the bill would be contingent on a second vote in late July, after the administration's progress report.
Democrats say that is a reasonable time frame for the first assessment of Bush's troop increase, since the last of the additional troops being sent to Iraq will arrive this month.
But Petraeus has said repeatedly that it will be at least another month or two after the troops are in place before it will be possible to assess the impact of those reinforcements and, just as important, of the new U.S. approach that is moving combat troops off big, isolated bases and into dozens of smaller combat outposts across Baghdad. When he visited Washington last month, Petraeus told members of Congress that he will be ready to assess his progress by September.
Not even the most optimistic military officials think Baghdad will be quiet by then, but they think they might be able to discern long-term trends.
Another major test will come in the form of the Muslim holy month of Ramadan, which under Islam's lunar calendar will begin this year around Sept. 12. In every one of the four years of the war, Ramadan has brought a spike in violence. If the Petraeus approach is not able to break that pattern, it will be difficult for many members of Congress to continue to argue that progress is being made.
September is also the last month of the fiscal year in Washington. Without tangible signs of progress, Congress is likely to demand tougher conditions on war funding for fiscal 2008.
All those factors point to this fall as the deadline.
"There is a sense that by September, you've got to see real action on the part of Iraqis," said Sen. Norm Coleman (R-Minn.). "I think everybody knows that, I really do."
"I think a lot of us feel that way," agreed Sen. Susan Collins (R-Maine).
Staff writer Shailagh Murray contributed to this report.