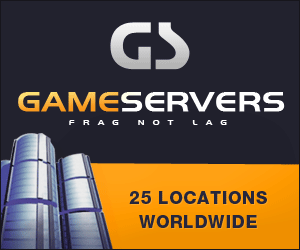 Washington Times
April 17, 2008
Pg. 1
Lee assures U.S. of alliance
By Betsy Pisik, The Washington Times
NEW YORK — Four years ago, a poll of cadets at South Korea's premier military academy found more entrants considered the United States their nation's worst enemy — worse than North Korea.
Today, Washington leaders will meet a new South Korean president who is determined to change that frame of mind.
"The days of ideology are over. The politicization of alliance relations shall be behind us. We shall not let ideology and politics blind us from common interests, values and norms," Lee Myung-bak told the Korean Society at the beginning of a five-day trip to the U.S.
Mr. Lee, sworn in for a five-year term just two months ago, also enjoys a majority in South Korea's legislature for his conservative Grand National Party.
The recent presidential and parliamentary elections mark a sharp turn in South Korea's political climate, with voters weary after spending billions of dollars in hopes of promoting peace with North Korea only to see the North develop and test an atomic bomb.
"There have been some concerns about a possible weakening of the Korea-U.S. alliance in recent years," Mr. Lee told the New York audience at the start of his first overseas trip as president.
"I assure you that we should and we will move forward," he said.
Business dominated the first two days in New York, in which Mr. Lee explained that Korea is in the process of opening banks, brokerages and other financial firms to outside investors.
"The president wants to assure them that this will make it easier for them to do business in Korea," said an official in the South Korean consulate in New York, who requested anonymity because he was not authorized to speak with reporters.
Mr. Lee arrived in Washington late yesterday for meetings with congressional and administration officials, plus a rare overnight stay with President Bush at Camp David.
U.S. and South Korean national security will be a major topic of discussion.
Six-nation talks on North Korean atomic weapons have been stalled for months by the North's reluctance to provide full information on its nuclear past.
North Korea, miffed at Mr. Lee's landslide election win in December, has since responded with missile tests, threats and insults.
The Rodong Shinmun, the leading newspaper in North Korea's government controlled media, called Mr. Lee an "absent-minded traitor" and a "U.S. sycophant" earlier this month in its first direct comments on the election.
It also warned that Mr. Lee's policies would have "irrevocable catastrophic consequences."
To illustrate the shift in South Korean attitudes, Kim Choong-bae recalled a 2004 survey he conducted of incoming cadets while serving as head of the Korea Military Academy in Seoul, South Korea's equivalent of West Point.
In the poll of 250 cadets admitted to the school for future army leaders, as many as 34 percent named the United States as the country's biggest enemy while 33 percent listed North Korea, he told United Press International.
For its part, Washington is eager to cement ties with the Lee administration, a key ally in its dealing with North Korea, as well as China's emergence as an unpredictable superpower.
South Korea is already a vital U.S. business partner, with bilateral trade approaching $100 billion last year, and direct investment exceeding $30 billion.
U.S. Commerce Secretary Carlos Gutierrez eyed the Korean economy with as much appetite as the dinner guests their steak at New York's Plaza Hotel on Tuesday night.
Beef is a point of trade friction between the two countries as they attempt to revive a long-stalled free-trade deal.
"American workers, farmers, innovators, manufacturers and service providers will benefit from improved access to Korea"s nearly trillion-dollar economy," Mr. Gutierrez told the black-tie crowd. "And Korea will have access to the largest economy in the world."
In an election year, the Democrat-led Congress has shown little inclination to ratify new trade pacts.
The U.S. and South Korea fought a three-year war triggered by a North Korean invasion, which ended in a 1953 armistice instead of a peace treaty.
Today, nearly 30,000 U.S. troops are based in South Korea.