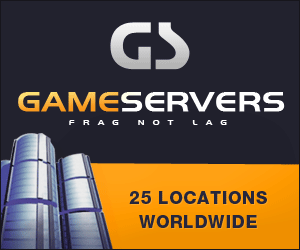 Washington Post
April 10, 2008
Pg. 10
By Craig Whitlock and Karen DeYoung, Washington Post Foreign Service
BERLIN, April 9 -- Al-Qaeda's chief operational planner is believed to have died late last year in a remote part of Pakistan after contracting a fatal illness, a U.S. counterterrorism official said Wednesday.
The official said there was "strong evidence to suggest" that Abu Obaidah al-Masri, an Egyptian native suspected of overseeing the London transit bombings in 2005 and the failed transatlantic airliner plot a year later, died in December of hepatitis.
The official, who spoke on condition of anonymity, declined to provide any details of Masri's demise or to shed light on how U.S. intelligence agencies obtained the information. The account of Masri's death was first reported Tuesday by McClatchy Newspapers.
It was not the first time that Masri has been reported dead. In January 2006, Pakistani officials said he and three other senior al-Qaeda officials perished in a missile attack by a Predator drone in the village of Damadola, near the Afghan border.
U.S. and Pakistani security officials later determined that the al-Qaeda leaders were not in the village at the time, but news of their purported deaths continued to circulate erroneously for months.
There has been no confirmation of Masri's reported death from al-Qaeda or its propaganda arm, or from Pakistani officials. A Taliban source in Pakistan's North Waziristan tribal region along the Afghan border said he could not confirm the report.
In the past, al-Qaeda has routinely announced the deaths of top operatives by issuing Internet statements praising them as martyrs. Such was the case in January after a Predator missile strike in another remote part of Pakistan killed Abu Laith al-Libi, another senior al-Qaeda commander.
Masri has been one of the more mysterious members of al-Qaeda's inner circle. U.S., European and Pakistani officials say they do not even know his real name. Abu Obaidah al-Masri is a nom de guerre, which means "father of Obaidah, the Egyptian."
Believed to be in his mid-40s, Masri was a longtime veteran of holy wars in Afghanistan. He ascended rapidly in the al-Qaeda hierarchy after the deaths of other operational planners following the 2001 U.S.-led invasion of Afghanistan.
"Basically, he was the one heading up al-Qaeda's efforts to launch attacks against the West," said the U.S. counterterrorism official. Masri had many contacts in Europe and is believed to have traveled widely there in the 1990s before returning to Afghanistan about 2000, the official said.
The official said Masri's death would mean "a serious blow to al-Qaeda in terms of his key role and participation and plotting attacks against the West. It will disrupt those efforts at the very least."
Masri also was the target of a missile strike in another Pakistani village in October 2006. Pakistani officials said that raid was prompted by intelligence that Masri and al-Qaeda's deputy leader, Ayman al-Zawahiri, were expected to visit a madrassa, or Islamic school, in Chingai in northwestern Pakistan. Pakistani helicopter gunships killed more than 80 people, but Masri and Zawahiri were not among them.
Pakistani officials also suspect Masri of involvement in the November 1995 suicide bombing of the Egyptian Embassy in Islamabad, in which 17 people were killed.
DeYoung reported from Washington. Special correspondent Imtiaz Ali in Peshawar, Pakistan, contributed to this report.