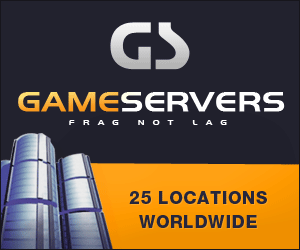 Washington Post
April 25, 2008
Pg. 7
By Josh White, Washington Post Staff Writer
The Senate Armed Services Committee has asked the Defense Department's inspector general to review the role of senior Air Force officials in a $50 million contract, seeking further investigation into possible criminal conduct, ethical violations and failures of leadership.
Sens. Carl M. Levin (D-Mich.) and John McCain (R-Ariz.) asked the inspector general on Monday to review the conduct of all current and former Air Force officials who were named in a 251-page investigative report released last week, noting that it "raises serious questions about the role played" by senior officials. The report provided a blow-by-blow account of how a company owned by a civilian friend of senior Air Force leaders and by a retired four-star general received a $50 million contract to update the Thunderbirds air show, despite a bid up to twice as high as other offers.
Investigators found that Maj. Gen. Stephen Goldfein steered the contract toward Strategic Message Solutions amid contracting irregularities and a stacked selection panel. Goldfein and four other officers received administrative punishment. The report named Gen. T. Michael "Buzz" Moseley, the Air Force chief of staff, as having potentially inappropriate contact with SMS owners but was spared punishment and has publicly defended his actions.
Yesterday, Sen. Claire McCaskill (D-Mo.), also a member of the Armed Services Committee, wrote a letter to Defense Secretary Robert M. Gates asking him to hold senior officers accountable.
"I am particularly concerned with the actions of Air Force Chief of Staff General T. Michael Moseley and the dismissive and demoralizing message it sends to subordinates when there is a lack of disciplinary action taken against the most senior leaders," McCaskill wrote.
McCaskill also wrote a stern letter yesterday to Air Force Secretary Michael W. Wynne, saying a telephone conversation they had regarding the matter left her concerned that he was not giving the botched contract enough attention.
"It is incomprehensible to me that no action has been taken to reprimand General Moseley or to evaluate his continued fitness to lead the Air Force," McCaskill wrote.
Moseley, in an interview last week, said he was aware of ethical and legal boundaries and never crossed them. E-mail records in the IG report show that Moseley wanted his contracting teams to follow the rules once instructed to look at the Thunderbirds proposal.