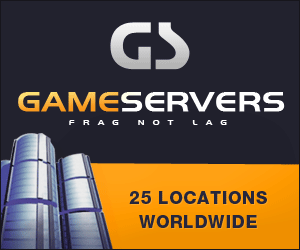 Washington Post
April 19, 2008
Pg. 2
By Josh White, Washington Post Staff Writer
Two members of the Senate Armed Services Committee called yesterday on Pentagon officials to further explain the awarding of a $50 million Air Force contract to a company owned by people close to senior Air Force officials, demanding accountability at the highest levels of the service.
Sen. Claire McCaskill (D-Mo.), in a letter to the secretary of the Air Force, asked why senior leaders escaped punishment for the award. McCaskill has been outspoken on contracting improprieties and wrote to Michael Wynne that there had been "insufficient punishment and a lack of corrective actions" after a 2005 contract was steered to a company owned by a recently retired four-star general and a millionaire civilian pilot who had grown close to Air Force officials.
Also, Sen. Hillary Rodham Clinton (D-N.Y.), a Democratic presidential candidate, yesterday called on Defense Secretary Robert M. Gates to investigate the report of contract abuse and to explain the misspending of tax dollars. Clinton vowed to introduce legislation to hold the administration accountable for "out-of-control spending."
"The Department of Defense is the largest purchaser of contracting services in the federal government, and it is critical to uncover the full extent of the waste and fraud surrounding its contracts," Clinton said.
A Defense Department Inspector General's report disclosed Thursday showed that senior officers pushed the contract to Strategic Message Solutions as part of an effort to improve the Air Force's Thunderbirds air show.
The report indicated that the owners of the company had a close relationship with Air Force officers, including Gen. T. Michael "Buzz" Moseley, then vice chief of the Air Force, and that members of a selection team evaluating contract bids ignored other competitors because they wanted SMS to get the deal. The report did not find Moseley at fault, instead pointing to the actions of Maj. Gen. Stephen Goldfein.
Goldfein and two Air Force colonels received career-ending reprimands, and two others also received administrative punishments. One of the colonels is now the Air Force's liaison to the U.S. Senate, according to defense and congressional officials. Goldfein has declined to comment on the issue.
McCaskill wrote Thursday that there appears to be "a mix of direct misconduct by the officers and the establishment of command climates that engendered additional wrongdoing."
"So long as the Department of Defense continues to hold harmless the very leaders who establish the conditions under which American taxpayer dollars are spent and all too often wasted, the sorts of unacceptable circumstances as has been reported with this contract will continue," McCaskill wrote.
A Senate aide said yesterday that McCaskill is disturbed by a March 26 letter that Wynne and Moseley sent to Air Force leaders decrying even the appearance of impropriety in contracting matters, a letter the aide said was at best hypocritical.
"Our efforts to restore public confidence and ensure openness and transparency in the acquisition process are undermined when individuals are given special access or treatment by senior leaders," Wynne and Moseley wrote.
An April 2 letter to all Air Force contracting personnel from Sue C. Payton, assistant secretary of the Air Force for acquisition, also sought to reinforce fairness.
"Situations may also arise with members of the industry that are 'friends' or recently separated members of the Air Force," Payton wrote. "There may be perceived pressures or they may seek preferential treatment when it comes to visitation, access to information, or contracting opportunities. The rules are very clear, we treat all potential competitors equally and no special privileges are granted."