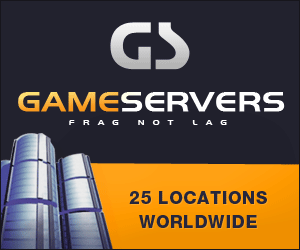 Wall Street Journal
April 17, 2008
Pg. 14
By Sarah Lueck
WASHINGTON -- Senators clashed with the Bush administration over Iraq funding after the White House threatened to block a war-funding measure if it contains billions in domestic spending.
In a contentious Senate hearing Wednesday, Democrats and Republicans expressed frustration with the administration's demand that Congress provide by Memorial Day $108 billion in an emergency-spending bill to cover operations in Iraq and Afghanistan -- without added domestic funds.
Many lawmakers want the spending legislation for Iraq, which is viewed as a must-pass bill, to serve as a vehicle for domestic priorities they say are urgent, such as funding for road projects and water-system improvements.
Jim Nussle, the director of the White House Office of Management and Budget, told the Senate Appropriations Committee he would recommend President Bush veto a bill that came in at more than $108 billion or included such domestic spending items. "The president has made clear that he will veto any attempt to hijack this much-needed troop-funding bill," Mr. Nussle said.
Sen. Dianne Feinstein, a California Democrat on the appropriations panel, said she would have a "very hard time" voting for the bill the administration wants, "knowing that we need to do some things to protect our own people. I can't do it, it just isn't right and it's not why we came to this place."
The conflict is exacerbated by election-year politics and the U.S.'s worsening economic picture. Recognizing they probably can't end troop deployments in Iraq this year, Democrats are instead drawing contrasts between the money spent there and programs they say are being shortchanged at home.
Just before the Senate hearing, several top Democrats from both chambers held a press conference where they highlighted the domestic items they could fund with the $434 million per day they said is being spent in Iraq.
Last week, in a move that upped the ante in a stand-off between the two branches of government, House Speaker Nancy Pelosi (D., Calif.) blocked Mr. Bush's Colombia free-trade agreement, saying she wants Mr. Bush to accept some of Democrats' domestic agenda, such as spending on food stamps and health insurance for children.
Democratic leaders in the House and Senate haven't said how they will package the domestic and war-funding measures, though there seems little doubt that they will pair them. There has been some talk of splitting funding for Iraq and Afghanistan and including roughly $30 billion in domestic items in the Iraq bill.
Sen. Robert Byrd, the West Virginia Democrat who chairs the appropriations panel, presided over Wednesday's hearing. Mr. Byrd, 90 years old, who has been hospitalized twice recently, spoke several times at the hearing and afterward headed to the Senate floor in a wheelchair to vote and shake hands with other senators.
Senate Majority Leader Harry Reid of Nevada said Mr. Byrd conveyed that "he is going strong and in a little bit of time, he's going to be back to his old, fighting self."