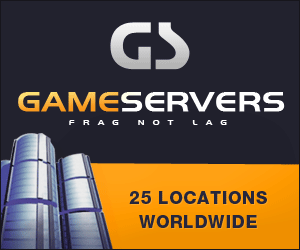 Washington Times
March 30, 2007
Pg. B2
By Kristen Chick, Washington Times
The Senate yesterday voted to require the Defense Department to report to Congress on how it plans to close Walter Reed Army Medical Center and move most of its operations to the National Naval Medical Center in Bethesda by 2011.
Walter Reed is slated to close as part of the military's Base Realignment and Closure (BRAC) plan. Its operations will be absorbed by a $2 billion expansion in Bethesda and a $475 million new hospital at Fort Belvoir in southern Fairfax County.
"I remain very concerned about the timing of a Walter Reed closure, given the current strain on patient care for our soldiers," said Sen. Barbara A. Mikulski, Maryland Democrat. "I have asked for feedback from senior military officials and await the recommendations of the Dole-Shalala commission," which the president appointed to investigate the care given to wounded soldiers.
"While that process moves forward, I am proud to support the bill's increase to make sure we are doing what we must to give Walter Reed all the resources it needs to provide robust care to our injured and recovering soldiers," Miss Mikulski said.
Top Army officials have suggested that the deadline for closing the hospital contributed to poor care and neglect experienced by some wounded soldiers there.
House lawmakers agreed, and their version of the defense spending bill, passed last week, includes an amendment that would keep federal funds from being used to close Walter Reed.
The House and the Senate versions of the spending bill will go to a conference committee to reconcile their differences, but a Senate aide said there was "no way" the House proposal to keep Walter Reed open would be in the final bill.
President Bush has vowed to veto the bill because both versions contain deadlines for bringing troops home from Iraq and pork-barrel spending initiatives unrelated to defense.
The Senate's war-funding bill includes $20 million for maintenance and operations at Walter Reed. It would require the Department of Defense to submit a report within 30 days of the bill's enactment detailing the agency's plans for maintaining quality care at Walter Reed during the transition to Bethesda and a timeline for doing so.
The Senate bill also would restore $3.1 billion in funding for BRAC-related military construction projects. The previous Congress had approved the funding in committee but never voted on the bill on the Senate floor.
The $3.1 billion includes $1.37 million for planning and design of the new Walter Reed National Military Medical Center, as the National Naval Medical Center will be renamed when it absorbs Walter Reed.