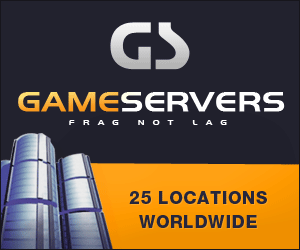 Washington Post
January 7, 2007
Pg. 4
He Calls for 'Substantial' Troop Increase in Iraq

By Shailagh Murray, Washington Post Staff Writer
Standing under the grand dome of the Library of Congress on Friday, the three top Senate Democrats bitterly condemned sending more U.S. troops to Iraq, as President Bush is now considering.
"A bad idea," said Majority Leader Harry M. Reid (Nev.).
"A huge mistake," warned Majority Whip Richard J. Durbin (Ill.).
"Makes no sense whatsoever," fumed Sen. Charles E. Schumer (N.Y.).
Across town an hour earlier, at the conservative American Enterprise Institute, Connecticut Sen. Joseph I. Lieberman shared his own thoughts on Bush's plan. "We need an increase in troops there now," he asserted before an audience of military experts and academics. "It must be substantial, and it must be sustained."
Lieberman was sworn in last week as the chamber's one and only "independent Democrat," with the emphasis on "independent." On most issues, including big domestic priorities, he expects to vote as he has for the past 18 years, as a loyal Democrat. But on Iraq, Lieberman is more in sync with Bush than are many Republicans. He is a passionate defender of the war as a death struggle against Islamic terrorism.
The November election swept Republicans out of power in Congress and signaled that voters are deeply unhappy about the course of the Iraq war. The asterisk is Lieberman, who won a fourth term in an antiwar state with strong support from Republican and unaffiliated voters.
That has given Lieberman a mandate to be the man in the middle, an essential player to both parties while beholden to neither. Lately he has dropped the "Democrat" half of his affiliation, describing himself at the Friday event merely as an independent. He even holds out the possibility that he would back a supporter of the Iraq war, Sen. John McCain (R-Ariz.), in the 2008 presidential race -- although his Connecticut colleague, Sen. Christopher J. Dodd (D), also may be running.
"I've had a very political two years, so I'm staying out of it for now," Lieberman demurred after his AEI address. "But you know, I'm independent, and I'm just going to watch it develop for a while. I'm going to support who's best for the country. But I wouldn't exclude the possibility" of endorsing McCain.
Bush is considering a temporary increase in U.S. force levels as he prepares to deliver a major speech on Iraq policy this week. Reid and House Speaker Nancy Pelosi (D-Calif.) told the president in a letter Friday that they oppose the idea.
"There is no military solution in Iraq, only a political solution," Reid said. "Adding more combat troops to this civil war undermines our efforts to get the Iraqis to take responsibility for the future."
Lieberman got a hearty laugh at the AEI event when asked to comment on the Reid-Pelosi letter. "Speaking as an independent," he said with a smile, "needless to say, I respectfully disagree."
For Lieberman and McCain, the big worry is that Bush will order too small a troop increase to make a difference. "Unless you believe all is lost, we've got to do everything we can to win," Lieberman said.
Upon hearing of his colleague's comments, Durbin sighed and shook his head. "Joe Lieberman said that?" he asked.
Democrats grumble off the record that Lieberman is muddying an increasingly unified Democratic message on Iraq, but their public comments are cautious and generally complimentary. They pretended not to notice his brief appearance at the Library of Congress retreat, which overlapped with the AEI forum.
"It's important to hear a lot of views, which is quite different from what happens in the White House," Schumer said. Or, as Reid put it: "Joe Lieberman could so easily be with us, but he doesn't want to be. I respect that. He's a good man."
On Dec. 29, during a quiet holiday week in Washington, Lieberman published an opinion piece in The Washington Post headlined, "Why We Need More Troops in Iraq." It recalled an earlier Lieberman op-ed, published in the Wall Street Journal on Nov. 29, 2005, headlined, "Our Troops Must Stay." That piece, which undercut a growing Democratic call for a withdrawal from Iraq, spurred antiwar candidate Ned Lamont to challenge Lieberman in last summer's Democratic primary. Lamont, a Greenwich millionaire and political neophyte, wound up winning the primary.
Lieberman's opposition to an Iraq withdrawal was not a radical position. It followed mainstream Republican thinking, and some Democrats shared the view. Sending more troops to Iraq is proving far more controversial. Two GOP senators who face potentially tough 2008 reelections, Norm Coleman of Minnesota and Susan Collins of Maine, have already said they oppose it. Other Republicans have expressed strong reservations.
One Lieberman trait that particularly rankles Democrats is his abiding loyalty to Bush. A few days after the Wall Street Journal published the senator's op-ed piece, Lieberman lectured at a foreign policy conference. "It is time for Democrats who distrust President Bush to acknowledge that he will be commander in chief for three more critical years," he said, "and that in matters of war we undermine presidential credibility at our nation's peril."
The senator was a bit more measured Friday, but his point was clear.
"The president of the United States gets this," Lieberman said. "I think he sees the moment that we are at in the larger war on terrorism and the significance of how we conclude the war in Iraq, how devastating it would be to the Iraqis, to the Middle East, to America if we simply withdrew. He needs our support."