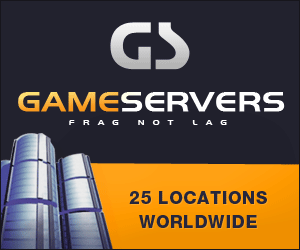 Norfolk Virginian-Pilot
April 20, 2007
By Kate Wiltrout, The Virginian-Pilot
NORFOLK - For almost five years, environmentalists and residents have fought Navy plans to build a jet practice field in rural eastern North Carolina, near a wildlife refuge.
Thursday, they garnered support from U.S. Sen. Elizabeth Dole.
Dole sent a letter Thursday to Navy Secretary Donald Winter calling Navy plans for a practice landing field in Washington County "simply not feasible." She asked the Navy to focus on other locations "where residents are more receptive to such a facility and its potential for long-term economic development."
The Republican senator is the latest in a long line of North Carolina politicians to announce opposition to the site. Her move could trigger a bidding war with Virginia officials interested in keeping the landing field - and its potential economic benefits - in state.
Navy flight crews based in Hampton Roads and Marine pilots from Cherry Point Marine Corps Air Station will use the field. The Navy now relies on Fentress Auxiliary Landing Field in Chesapeake, but contends that development and light pollution have degraded training conditions there.
Dole still supports building an outlying landing field in North Carolina, and she said in her letter she wants to work with the Navy to find a solution acceptable to residents and pilots.
Within a few hours, the Navy secretary issued a statement saying he appreciates Dole's willingness to help. "The Navy welcomes any effort that would identify new locations that meet the Navy's operational and environmental criteria," Winter said in a statement.
But opening up the search may get political, with Virginia trying to lure the Navy field.
Rear Adm. David O. Anderson said the Navy has been coordinating with North Carolina for more than a month to identify other possible sites.
Anderson, deputy commander of the Navy's Fleet Forces Command, said Navy planners are working with William G. Ross Jr., North Carolina's secretary of the Department of Environmental and Natural Resources, to find sites acceptable to the state and Navy.
When the process began in 1999, Anderson said, Navy planners looked only at sites with at least 30,000 acres of land and did not consider state-owned property. Those constraints have been removed, Anderson said. The service could buy as few as 13,000 acres, and it wouldn't rule out using or purchasing state property.
The Navy maintains Washington County -which it calls Site C - as its preferred site for a landing field, but also is re-examining four other locations in eastern North Carolina.
"Site C is still the best site for the Navy, based on everything that's on the table right now," Anderson said in a phone interview. "What changed today is that leadership - within the government and the Navy - is agreeing to talk about other sites."
The final decision will be up to B.J. Penn, assistant secretary of the Navy, for installations and environment.
Opponents have long called for putting the facility in Carteret County, which various military units already use for bombing practice. The Navy insists it's too far from the bases, and that carrier landing practice would interfere with bombing runs.
Another oft-cited spot: Fort Pickett, about 100 miles northwest of Norfolk. Navy spokesman Ted Brown said that isn't viable because the base is used for special forces training and contains unexploded ordnance.
A federal lawsuit, upheld on appeal in 2005, forced the Navy to do more analysis about how jet operations would affect birds at the Pocosin Lakes National Wildlife Refuge a few miles from the proposed runway.
Over the past two months, as the Navy held seven public hearings in communities potentially affected by the decision, political opposition has grown.
Earlier in April, Gov. Mike Easley and U.S. Sen. Richard Burr opposed the Washington County site, and Dole asked the Navy to factor local opposition into its final decision.
Anderson indicated the Navy is listening. "We've been trying to weigh the pros and cons," Anderson said. "We believe we could win this in the courts. But would we want to do that, with the political fallout?"
U.S. Sen. Jim Webb of Virginia said he's confident the Navy will consider alternatives in North Carolina if they satisfy its requirements.
Virginia's senior senator, John Warner, went a step further, and urged the Navy to reconsider putting the landing field in rural Virginia.
Warner has been a staunch supporter of the Navy's plans for a landing field in Washington County, N.C. But after reading Dole's letter and Winter's response Thursday, Warner made it clear he's pushing for Fort Pickett.
In a letter sent to Winter late Thursday, Warner touted the fort's 20,000 acres, two long runways and restricted airspace. "I have no doubt that the Navy would find a welcoming community should it decide to consider locating the [field] at Fort Pickett, or at an appropriate location elsewhere in Virginia," Warner wrote.
Staff writer Dale Eisman contributed to this report.