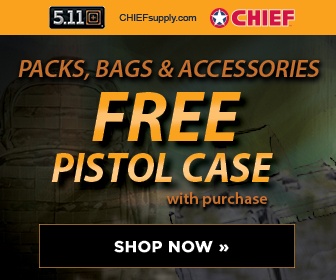 By MATTHEW BARAKAT Associated Press Writer
Article Launched: 03/30/2007 03:23:22 AM PDT
WASHINGTON- Baseball commissioner Bud Selig defended his sport's hardline stance with cable companies over access to out-of-market games, and received a measure of support from NBA commissioner David Stern on Thursday.
Members of Congress and others have criticized Major League Baseball for its $700 million deal with satellite provider DirecTV to air the league's "Extra Innings" package, which allows fans to watch up to 60 out-of-market games a week for an annual subscription of $160 to $200.
The deal requires cable companies to match the terms offered by DirecTV, including a commitment to carry The Baseball Channel when it launches in 2009.
So far the cable companies have refused to do so, though negotiations continue. If a deal is not reached, it means that about 230,000 cable customers who previously subscribed to the Extra Innings package will lose access unless they switch to DirecTV.
Selig spoke during a panel discussion sponsored by the American Society of Newspaper Editors that also included Stern, NASCAR chief executive Brian France and Dallas Cowboys owner Jerry Jones. Selig said nearly every customer will have the option of either switching to DirecTV or subscribing to a similar package over the Internet offered by baseball through its MLB.TV product. "I agonized over" the decision to go with DirecTV, Selig said. "Obviously our objective is to get our product in front of as many people as possible. ... But the number of people who can't get DirecTV is very, very small."
Stern ridiculed Congress for holding a hearing on the deal this week.
"As a taxpayer, I think the most important thing the Senate should be doing is holding hearings on Bud's DirecTV package," Stern said sarcastically. "I don't care about health care or ... the war in Iraq."
The comments came during a broad discussion about the tension between sports and newspapers as leagues and teams often seek to announce news through exclusive deals with sponsors or on their own Web sites rather than the traditional media.
Jones said the disputes that flare up from time to time are "not about freedom of information. Our tension is there because we both have our eye on the same thing: to make exclusive certain content and sell it."
Increasingly, Jones said teams will want to break news themselves on items like trades and free-agent signings.
Unrelated, Jones received a bit of unsolicited advice from Stern on construction of the Cowboys' new $1 billion stadium in Arlington, Texas, scheduled to open in 2009.
Jones talked about the need for the stadium experience to attract fans who might be tempted to stay home and watch the game on a fancy home entertainment system with high-definition television. As a result, the Cowboys plan to include a massive video screen that will hang high above the field, stretching 180 feet between the 20-yard lines.
Jones said the screen will help fans in the upper decks feel engaged in the game, but Stern warned that such video screens "are so beguiling the fans are just going to sit there and watch the board."
He described a similar circumstance at an NBA game in Cleveland where he found himself constantly watching on the video screen even though he had some of the best seats in the house. "I said (to myself), 'What am I doing?' ... It really is a phenomenal thing," Stern said.