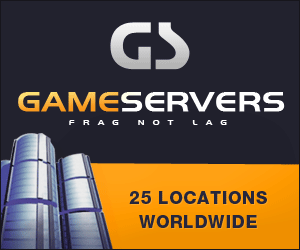 Washington Post
October 24, 2007
Pg. 1
Rice Convened Group After Blackwater's Sept. 16 Gun Battle

By Karen DeYoung, Washington Post Staff Writer
Private security contractors will continue to protect U.S. diplomats in Iraq but will operate under closer supervision by U.S. Embassy officials and with clearer accountability for their actions, according to new rules approved yesterday by Secretary of State Condoleezza Rice.
Neither the U.S. military nor the State Department's Diplomatic Security Service is prepared to assume responsibility for guarding diplomats and other official U.S. civilians, according to a Rice-appointed review panel that recommended the changes. Instead, communications among the military, the embassy and the Iraqi government will be improved and a joint committee will investigate and judge all contractor incidents "involving the use of deadly force."
The panel, appointed by Rice after security contractors allegedly shot and killed 17 Iraqi civilians last month, said that "shortcomings in coordination and oversight" of the security program risk undermining the U.S. mission in Iraq. Although it noted that contractors have been "highly effective" in keeping diplomats safe, it implicitly agreed with criticisms that the program is poorly conceived and supervised.
In ordering the new rules, Rice appeared to reject earlier suggestions by Defense Secretary Robert M. Gates that security contractors be placed under military control. U.S. commanders and officers in Iraq have sharply criticized the contractors, and North Carolina-based Blackwater in particular, for behaving like "cowboys" and undermining U.S. objectives for bringing stability to Iraq. State Department spokesman Sean McCormack said that Rice spoke to Gates yesterday before the rules were announced.
"She may also want to talk it through with him and see if they want to take further steps" after Gates returns to Washington from travel overseas, McCormack said.
The future of Blackwater, the security company involved in the Sept. 16 shooting incident, remains unresolved. Once the FBI completes an investigation in Iraq, the panel's report said, the embassy should recommend to Rice whether Blackwater should be allowed to continue working in Iraq. The Baghdad government has publicly insisted that the company be held culpable but has made no formal demands, an administration official said. "But my gut feeling is they have to leave," the official said.
Even if the FBI finds Blackwater at fault in the shootings and refers the matter to the Justice Department, no one has decided whether the contractors can be prosecuted under any U.S. law. "It's the grayest of gray areas," a senior U.S. law enforcement official said.
"We don't see the clarity here," agreed Patrick F. Kennedy, the State Department official who headed the review. The panel was "unaware of any basis for holding non-Department of Defense contractors accountable under U.S. law" and recommended that State "urgently engage" with the Justice Department "and then with Congress, to establish a clear legal basis" for accountability.
Blackwater has insisted that its employees fired in self-defense and has accused the State Department and House Democrats of making it a scapegoat. In a report submitted to Congress and reported yesterday by the Associated Press, the company said it was also being targeted by Democrats and the families of four Blackwater guards slain and gruesomely displayed in Fallujah in March 2004 who have teamed up for political gain. A House investigation and a wrongful-death lawsuit by the families charges Blackwater with insufficiently arming and protecting the men. In its report, Blackwater called the four guards' deaths "tragic" but said it could not have been avoided by better equipment.
Rice's actions are unlikely to placate Democrats in Congress, where the House oversight committee has subpoenaed documents and held hearings on the security contractors as well as on charges that State has tolerated and concealed Iraqi government corruption. Although Rice resisted several invitations to testify before the committee, she has agreed to appear tomorrow.
In addition to Kennedy, the review panel included retired NATO commander Gen. George A. Joulwan, retired senior diplomat J. Stapleton Roy and senior intelligence official Eric J. Boswell. During two weeks in Iraq, the team interviewed U.S. military, embassy and Iraqi officials. They concluded that there is no real alternative to the use of private contractors to protect U.S. diplomats traveling outside the protected Green Zone in Baghdad. The military, the report said, "does not consider it feasible or desirable . . . to take on responsibility" for diplomatic protection, although the need for such security will increase as U.S. troops begin to draw down.
The panel found that the embassy lacks sufficient guidelines for the use of deadly force and for investigating incidents resulting from such force. Its key finding was that "prompt measures should be taken to strengthen the coordination, oversight, and accountability aspects of the State Department's security practices in Iraq in order to reduce the likelihood that future incidents will occur that adversely affect the overall U.S. mission in Iraq."
Some of its 19 recommendations -- the assignment of an armed Diplomatic Security Service agent to ride along as the "officer in charge" with every contractor convoy and the installation of video cameras in each contractor vehicle -- were announced earlier this month after an interim assessment.
Other measures announced yesterday included:
•Establishment of a "go team" of embassy security officials to "proceed as soon as possible to the scene of any weapons discharge to gather information and material and provide an analysis of what happened and why, and prepare a report." The team will coordinate with U.S. military and Iraqi government officials.
• Establishment of an "incident review board" made up of embassy diplomatic and security officials, a U.S. military officer, and another U.S. government official "from an agency other than State or Justice with a law enforcement background." The board will review all incidents involving contractor use of deadly force, injury, death or serious property damage and recommend to the ambassador whether force was justified. If justification is not found, the incident will be referred to the Justice Department.
•Establishment of a permanent working group made of Diplomatic Security and the Multi-National Force-Iraq officials to develop "commonly agreed operational procedures" and exchange information.
•New training for contractors on diplomatic and military procedures and Iraqi culture.
•Increased embassy responsiveness to the families of "innocent Iraqi civilians killed or seriously injured" and offers of "appropriate condolences and compensation."