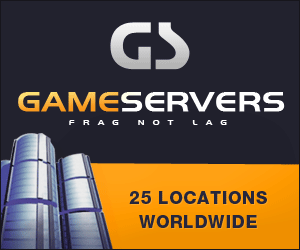 New York Times
November 12, 2006
Pg. 1
By Richard A. Oppel Jr.
BAQUBA, Iraq — It did not take long for Col. Brian D. Jones to begin to have doubts about the new Iraqi commander.
The commander, Brig. Gen. Shakir Hulail Hussein al-Kaabi, was chosen this summer by the Shiite-led government in Baghdad to lead the Iraqi Army's Fifth Division in Diyala Province. Within weeks, General Shakir went to Colonel Jones with a roster of people he wanted to arrest.
On the list were the names of nearly every Sunni Arab sheik and political leader whom American officers had identified as crucial allies in their quest to persuade Sunnis to embrace the political process and turn against the powerful Sunni insurgent groups here.
"Where's the evidence?" Colonel Jones demanded of General Shakir. "Where's the proof? What makes us suspect these guys? None of that stuff exists."
To that, Colonel Jones recalled, the Iraqi commander replied simply, "I got this from Baghdad."
The incident was one of many that alarmed Colonel Jones, who just completed a yearlong tour as commander of American forces in Diyala. In the end, he said, he concluded that the Iraqi general's real ambition was to destroy the Sunni political movement here — possibly on orders from Baghdad.
"I believe this is a larger plan to make Diyala a Shia province, rather than a Sunni province," he said.
Diyala is known as "little Iraq," because of its volatile mix of Sunnis, Shiites and Kurds. With its lush groves of date palms and abundant oil reserves, it is emerging as a crucial strategic territory in the sectarian struggle now gripping the country.
Long a stronghold of the insurgency — Abu Musab al-Zarqawi, the leader of Al Qaeda in Mesopotamia, was killed in a house only miles from here — Diyala is now teeming with Shiite militiamen who have rushed in from Baghdad in recent months to protect the Shiite population from attacks. Once considered by American officials to be relatively pacified, it has become a cauldron of violence carried out by insurgents and militias, intensified by sectarian-influenced security forces.
As pressures for a phased United States withdrawal build, the experiences of American commanders over the past year in Diyala provide a window on the possible consequences of ceding authority to the Iraqi Army.
And with the civilian homicide rate in Diyala now running at about 10 killings a day, according to United States officials, compared with 4 a day in April, the commanders' experiences form a cautionary tale.
In July, the United States turned over "lead responsibility" for security in Diyala to the Iraqi Fifth Army Division. But within months, facing heavy violence and evidence of sectarian activities by the Iraqi Army, American commanders shelved plans to turn over full operational control of the Fifth Division to the Iraqi government on Oct. 1. "Recent operations conducted by the Fifth Iraqi Army seem to be focused strictly on the Sunnis," said Maj. Gen. Benjamin R. Mixon, division commander for northern Iraq.
American commanders are now hoping for a spring transfer of control, General Mixon said, adding that they are conducting a wide-ranging investigation into allegations of death squad involvement and other activities by the Fifth Division under General Shakir. The Iraqi general denies treating Sunnis unfairly and says he has no knowledge of death squads in Diyala. "We don't favor one side," he said.
General Mixon said: "He's either failing to supervise closely enough to know what's going on, or he's directly involved in it. One or the other. There can't be any in between."
A Contagion of Violence
Much of Baquba, a provincial capital of 400,000, is now dusty and lifeless, with boarded-up stores and charred wrecks of cars and trucks strewn about.
"Baquba is a dead city, controlled by Al Qaeda," said Sameerah Shibli, a Diyala journalist. "They stop all life."
Security has sharply deteriorated in this province of 1.4 million people in the past year, for reasons that go well beyond the sphere of General Shakir. The sectarian violence that exploded in Baghdad, after the bombing of a Shiite shrine in Samarra in February, has spread like a contagion to other regions.
Shiite death squads in Baghdad have forced many Sunnis to flee to Baquba, 35 miles to the north, where some have joined the insurgency and have begun attacking Shiites.
"The Sunni have driven the Shia out of Baquba," said Lt. Col. Thomas Fisher, commander of the 1-68 Combined Arms Battalion, which left Baquba in early November after a yearlong deployment. "They have come from Baghdad, driven out by Shiites there."
Many Shiites are completing the circle, he said, fleeing to Baghdad or farther south.
Sunnis in Baquba now slaughter Shiites simply to avenge the killings of Sunnis in Baghdad, said Baquba's mayor, Khalid al-Sinjari, a Sunni. "They kill in Baghdad, we kill in Baquba," he said.
But now the Shiites also kill in Baquba. The Mahdi Army, a militia allied with the radical Shiite cleric Moktada al-Sadr, has 6,000 to 8,000 members in Diyala, said Ali Khazim al-Hamdan, an official in Mr. Sadr's Diyala political office. That includes social service workers as well as armed fighters, mostly in the cities of Muqdadiya, about 25 miles northeast of Baquba, and Khan Bani Saad, 12 miles south of Baquba, where the threats are greatest, he said.
"Their goal is to protect Shia in Diyala," he said. "If my brothers are killed, we have to react to that."
The growing militia presence combined with the sectarian turn by Iraqi commanders will increasingly leave the Sunnis with only one source of protection, Colonel Jones said: terrorist groups like Al Qaeda in Mesopotamia and Ansar al-Sunna.
"We are really painting them into a box here," he said. "If you want to have a fight for the next 20 years, it's here. I can't imagine anybody who has seen war who wants that to happen. It's the innocents, it's these farmers out here, it's these kids who pay the price. But these interests are colliding and they don't care about that. Power is what they're going after, consolidated and uncontested political power."
"I think the sectarian war is coming this way," he added.
Sectarian Harassment
Despite a population that is 50 percent Sunni Arab, Diyala has a Shiite-dominated government, because many Sunnis boycotted provincial elections last year. Now, much of the provincial police leadership appears to be allied with Shiite militias, American commanders say.
The Diyala police chief, Ghassan al-Bawi, "is stacking the deck in a sectarian manner," Colonel Jones said. "We believe there are death squads that are operating, if not sponsored by the police, certainly with the knowledge of the police."
In recent months, American commanders say, the most senior Iraqi Army and police leaders have ignored growing Shiite militia activity, provoking retaliatory attacks by Sunni insurgents, like the ambush and killing of 35 police officers in October in attacks near the city of Khan Bani Saad.
And General Shakir continued to harass Sunnis, the Americans said. In late September, troops led by General Shakir arrested 400 people, nearly all of them Sunnis, during raids in Baquba. Colonel Fisher estimated that there was reasonable justification to detain perhaps 10 percent of them.
He said the raids, which enraged the Sunni community, prompted American commanders to require General Shakir to clear all operations with them — a step back from the July 3 transfer of "lead" authority to the Iraqis. Nevertheless, while the Iraqi Fifth Division remains under the United States chain of command, American officers say that General Shakir is not fully complying with their instructions.
On Oct. 14, for example, commanders got word of what they said was a rogue Iraqi operation aimed at a Sunni sheik who had become an ally of the Americans in Khan Bani Saad. General Shakir never received approval for the operation, but ordered it anyway, Colonel Jones said.
After learning of the raid, American officers sent troops to force the Iraqis to return to base. When Sunni fighters saw the Americans arrive in the same sort of Humvees that the Iraqi soldiers use, they opened fire, Colonel Fisher said. The Americans returned fire and killed seven insurgents, he said.
General Shakir said he was not aware of the firefight.
American commanders also say the security forces are intimidating and arresting Sunnis who could be contenders for high political office — perhaps with an eye to welding Diyala eventually into a Shiite-dominated autonomous region under Iraq's new federalism law. That law would allow provinces to form into semi-independent states with wide powers over internal security.