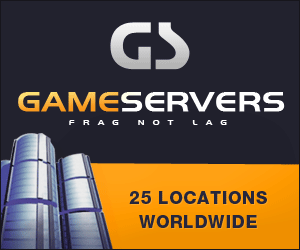 Fort Lauderdale Sun-Sentinel
June 4, 2007
Pg. 12
Eyes in skies keep watch over battlefield
By Charles J. Hanley, Associated Press
A U.S. AIR BASE, Southwest Asia -- "We have a downed helo."
The words, in bright type, riveted Ken Edwards to one of his five computer screens.
From his raised platform, a "crow's nest" at the heart of a cavernous operations room known as the "Kay-Ock," the Air Force lieutenant colonel glanced up at an electronic wall display. The towering map was alive with ghostly blue figures flitting through its skies, splotches of "friendly" troops spread blue among its towns and now an urgent yellow rectangle tagged "TIC," troops in contact.
The ever-changing picture was the war in Iraq -- digitized. The TIC marked the site of a U.S. helicopter crash north of Baghdad on Monday. The nervous blue figures were aircraft rushing to the spot.
It's the American way of war, 21st-century style: A life-or-death drama playing out among the palms and heat of the Iraqi countryside was being mirrored in the air-conditioned calm of this secretive military nerve center 800 miles away. By day's end -- Memorial Day 2007, when President Bush loomed large on another giant screen here eulogizing America's war dead -- 10 more would join what he called a "new generation of heroes."
Inside the CAOC -- the Combined Air and Space Operations Center -- they weren't listening to Bush's address. The dozens of Air Force officers were too busy at their keyboards orchestrating hundreds of flights over Iraq and Afghanistan by strike aircraft, transports and tankers, surveillance planes and now a rescue mission.
"I hardly get a chance to see anything here," Edwards said over his shoulder when a reporter pointed out Bush, larger than life on the TV screen above.
The Air Force had allowed a journalist a glimpse of the CAOC in action, on the condition that no security-sensitive information be disclosed and the host country not be identified because of its political sensitivity to being spotlighted as the site of a large U.S. air base.
The vast, state-of-the-art CAOC opened just before the U.S. invasion of Iraq in 2003, in a three-story-high space of some 20,000 square feet, a "warehouse" where 500 military personnel work in round-the-clock shifts to oversee the daily ATO -- the Air Tasking Order -- whose flight assignments last Monday covered some 170 pages.
Across the darkened floor, the faces of Air Force professionals in jumpsuits glowed in the light of computer monitors as they quietly did their jobs in 11 "cells," from space satellite reconnaissance, to midair refueling, to search and rescue.
On the soaring wall above, a dozen outsized video screens displayed weather forecasts, video from Predator surveillance drones aloft in the war zones, even a view of Iraq from space, watching for the telltale flame of an anti-aircraft missile launch.
Edwards' Combat Operations unit is charged with real-time execution of the ATO drawn up by Combat Plans, a division whose informal symbol, a house of cards, denotes the fragility of each day's well-laid plans.
This day was no different.
At "1421 Zulu," 6:21 p.m. Baghdad time, Edwards spotted the "helo down" alert on one of the 13 military chat groups he monitors, computer forums linking aviation operators.
A two-man OH-58 scout helicopter from the Army's Task Force Lightning had "put down for an unknown reason" in Iraq's embattled Diyala province, he explained.
Edwards, 47, quickly determined that Baghdad air staff had diverted a pair of home-base-bound F-16 fighters to the scene. But the Air Force jets, low on fuel, soon gave way to "Voodoo 51," a mission of two Navy F-18s pulled from a job nearby to "overwatch" the downed helicopter site.
Within minutes, an unmanned Predator, code-named "Judge," flew into the area and began sending live video to a CAOC wall screen and a small television at Edwards' elbow. But the drone, crisscrossing above date-palm groves and Diyala brush land, somehow couldn't find the crash site.
"A QRF is on its way!" an Army liaison shouted up to Edwards.
Task Force Lightning had dispatched a QRF -- quick reaction force -- of six Bradley fighting vehicles and Humvees, 24 soldiers. Unconfirmed word came that the OH-58 apparently was brought down by enemy fire. Then, Edwards learned that the two crew had been lifted out by a rescue helicopter.
Later, the situation turned worse. The CAOC was informed that the two helicopter crewmen were dead.
The Predator remained overhead, looking for signs of an ambush by roadside "improvised explosive devices."
"The important thing now is to make sure the guys coming in the QRF don't get hit by IEDs," Edwards said.
In the coming hours, at CAOC and in Baghdad, the full extent of the Diyala losses would emerge. The ground force was, indeed, hit by a roadside bomb or bombs, and six of its men were dead -- eight killed in all, out of 10 U.S. fatalities in Iraq this bloody Memorial Day. It was confirmed that the OH-58 had been shot out of the sky by insurgent fire.