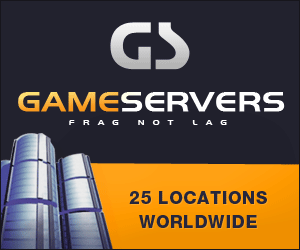 Houston Chronicle
June 13, 2007
Pg. 1
By Michelle Roberts, Associated Press
FORT HOOD, Texas — Searchers found the body late Tuesday of a sergeant who was missing for four days after he disappeared during a training exercise, bringing to a close an intense ground and aerial search, an Army spokeswoman said.
Sgt. Lawrence G. Sprader, 25, went missing Friday during a solo exercise testing basic map-reading and navigation skills.
Col. Diane Battaglia, III Corps spokeswoman at Fort Hood, said Sprader's remains were found on the rugged Central Texas Army post. The body had been sent for an autopsy and the cause of death had not been determined, she said.
Hundreds of soldiers had scoured the rugged hills of the 15,000-acre training range. The soldiers had covered thousands of acres, walking shoulder-to-shoulder and looking for any sign of Sprader in the high grass or under juniper trees.
An aircraft equipped with heat-seeking infrared equipment, often used to track human and drug smugglers over vast swaths of land, was brought in to make sweeps of the range Tuesday.
Over the weekend, dozens of horse-mounted searchers were used, in addition to all-terrain vehicles and bloodhounds. Helicopters had been flying day and night looking for Sprader since he disappeared.
Sprader, of Prince George, Va., was one of nearly 320 noncommissioned officers being trained as part of a two-week leadership course.
He wasn't the only soldier who got lost during Friday's three-hour exercise, but nine others who were disoriented safely got back to the rally point by following the sound of a siren that blasts when time is up, Battaglia said. Reached on his cell phone two hours after the exercise was over, Sprader told commanders he wanted to finish the drill.
No one had seen or heard from him since. Post officials said no other soldier has ever been lost on the heavily-used range long enough to prompt such a massive search.
Battaglia said it had not been determined when Sprader died. She did not have information on whether his body was found within the boundaries of the land-navigation course.
Sprader's parents had traveled to the military post from Virginia and planned a news conference at Fort Hood today. Battaglia said the news conference was still planned, though she hadn't spoken with Sprader's parents since his body was found.
The searchers were trying to search 9,000 acres on foot Tuesday — all the land that hasn't been searched, plus some other acreage that was being re-searched — while enduring 90-degree heat, spiders and snakes.
Sgt. Visente Coronado said at least one copperhead was among the large snakes encountered by searchers.
"We're going through a lot of uneven, thick brush, trying to see if by chance the soldier took shade somewhere and passed out," said Coronado, 27, of Houston, who was leading a group of searchers that was among the 160 soldiers taken off their regular duty for the search Tuesday.
Motorists reported seeing a soldier matching Sprader's description near a road Friday evening. The problem for searchers was that one sighting was on the eastern edge of the post, while another was on the far northern edge. That's made it difficult to concentrate the search in one area, Battaglia said.
The sightings, and his score card from the exercise, had been the last signs of him.
Sprader returned from an Iraq deployment in September and worked in the criminal investigation division of Fort Hood. He had no orders for redeployment to the war zone.
Before his body was found, Battaglia said there was no indication that Sprader would have intentionally taken off. Commanders and relatives said he was a model soldier, and there hadn't been any activity on his credit cards or bank accounts. His vehicle and residence were untouched. His cell phone, which has a global-positioning chip, was dead, she said.
When commanders reached him on his phone late Friday, Sprader did not indicate he was ill or distressed, but searchers were worried he may have succumbed to the 90-plus degree heat on the Central Texas range.
Snake bites, falls or other injuries were also a concern, and the terrain — with hills, tall grass and bushy trees that look ceaselessly alike — is difficult to search.
Sprader was equipped with two canteens, a water backpack and two Meals Ready To Eat. Recent rains mean there are many pockets of surface water scattered on the range.
Health officials told searchers an individual like Sprader could probably survive four days without water even if he ran out.