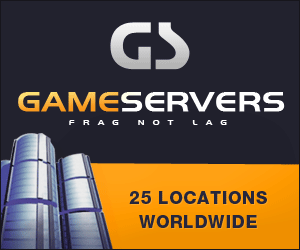 Norfolk Virginian-Pilot
March 13, 2007
By Louis Hansen, The Virginian-Pilot
NORFOLK - Navy commandos reached out to a willing group of recruits Monday - fleet sailors looking for a new challenge.
About 75 sailors attended two Naval Special Warfare seminars at Norfolk Naval Station, hoping to break away from the drudgery of ship life to the combat action of SEAL teams.
Navy SEALs have been directed to increase their force by 20 percent by 2010 to meet a growing anti terrorism mission. About half of the Navy's 2,500 SEALs are based in Virginia Beach.
Mark Courrier, a recently retired SEAL who ran the seminar, said the special warfare teams need to be more aggressive and draw more sailors into basic training. About 1 in 4 sailors successfully completes the basic underwater demolition/SEAL training, or BUD/S, he said.
"The training is not going to change," he said.
The seminars, which are the first on the East Coast aimed at fleet sailors, also are being conducted today and Wednesday. On Thursday, former SEALs will run recruits through physical screening tests to gauge their fitness. Sailors must pass five tests - a 500-yard swim, a 1.5-mile run, push-ups, sit-ups and pull-ups - before being admitted into BUD/S.
Chief Petty Officer Anthony Smith told the sailors to train for six months, working up to 30 miles running and four miles swimming per week. He urged sailors to strive to do better than the minimum standards.
"You don't have to be Superman," Smith said. "You just have to be in good shape."
Many of the sailors have already started regular work-outs. Petty Officer 2nd Class Orlando Morin, who does research and development in the special warfare command, believes he can pass four of the five tests.
He still needs to shave a minute from his 500-yard swim time.
His goal during his four years in the Navy has been to become a SEAL, he said, because "it's the hardest training to complete."
Courrier challenged the sailors to come to the stage and do 20 pull-ups.
Seaman Steven Windom raised his hand and volunteered to do 30.
Windom, a 20-year-old from Milwaukee, is a seaman aboard the aircraft carrier Harry S. Truman.
He's been training to become a special boat driver. Although he likes the Navy, he said, "I can't serve my country on ship."
Windom grabbed the bar and ripped through 21 pull-ups - more than three times the minimum - before dropping, exhausted. The crowd applauded.