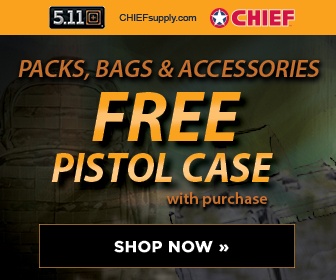 Washington Post
January 17, 2008
Pg. 1
Calif. Businessman Sees 'Witch Hunt'

By Philip Rucker, Washington Post Staff Writer
With scores of American soldiers returning home from Vietnam, California businessman and Army veteran Roger Chapin founded a charity in 1971 dedicated to those troops recuperating in hospitals. Over the next three decades, Help Hospitalized Veterans would distribute millions of therapeutic craft kits to make moccasins, wooden wind chimes and other trinkets, and would win accolades from presidents and Hollywood celebrities alike.
Yet, as the nonprofit enterprise has ballooned into one of the country's largest veterans charities, reporting $71.3 million in donations during the past fiscal year, its spending practices have drawn sharp criticism from charity watchdogs.
Between 1997 and 2005, the charity paid $3.8 million in salary and benefits to Chapin and his wife and spent more than $200 million on fundraising and public education campaigns, according to a Washington Post analysis of federal tax filings. The public records also show that the charity awarded at least $19 million in contracts during that period to firms owned by Richard A. Viguerie, a prominent conservative political commentator and advertising consultant based in Virginia.
Help Hospitalized Veterans is one of several military-oriented charities whose spending practices are the subject of a congressional investigation. Chapin evaded U.S. marshals trying to serve him with a subpoena last month, said Rep. Henry A. Waxman (D-Calif.), chairman of the House Committee on Oversight and Government Reform. Chapin, who has since been served, is expected to testify today before the committee.
Chapin, who has founded more than 20 nonprofit organizations over three decades, also is president and founder of the Coalition to Salute America's Heroes, a smaller charity that provides emergency financial assistance to veterans and their families. That group is also under investigation by Congress, according to committee staff members, and is expected to be a subject of today's hearing.
"We're talking about an individual that has tried to duck the committee; he refused to testify voluntarily. It appears he has something to hide, and if you look at his past operations, there are very good reasons to be suspicious about his activities," Rep. Chris Van Hollen (D-Md.), a committee member, said in an interview.
Van Hollen said the committee wants to find a way to distinguish between charities that truly serve veterans and those "committing fraud against the public."
Chapin, reached at his San Diego home last month, said watchdogs and members of Congress are misrepresenting his charities.
"You don't know me, but these guys have got this thing so wrong, it's unbelievable," the 75-year-old said. "It's a witch hunt. They're totally misrepresenting what the facts are."
There are no laws at the federal or state level regulating the amount of money charities spend on overhead, fundraising or charitable causes. The American Institute of Philanthropy, a leading charity watchdog, issued a report last month suggesting that Help Hospitalized Veterans and 19 other veterans charities manage their resources poorly, paying high overhead costs and direct-mail fundraising fees.
Critics have not contended that all veterans charities manage their funds poorly. Some charities, including the Fisher House Foundation and the Disabled American Veterans Charitable Service Trust, consistently have received high marks from watchdogs.
But Help Hospitalized Veterans spends 31 percent of its funds on charitable causes, said Daniel Borochoff, president of the American Institute of Philanthropy. The institute recommends that charities spend at least 60 percent of their funds on charitable programs.
"They're raising tens of millions of dollars for the craft kits, which is a nice treat for the veterans, but there's a tsunami of need out there and giving them a craft kit is not helping them that much," Borochoff said.
Some recipients of Help Hospitalized Veterans' direct-mail solicitations said they were surprised by the frequency and heft of the mailings.
"Those guys are relentless," said James Lynch, a veteran from Merced, Calif. "These guys seem to hit me from twice a year to every four months. Anytime they're spending money on postage and things like that, I wonder what the return is on it."
High overhead costs can be expected for start-up charities, Rep. Thomas M. Davis III (R-Va.) said in an interview. But he said it is important to determine whether some veterans charities have been "a serial swindler in terms of taking people's money and not spending it."
Help Hospitalized Veterans paid Chapin $426,434 in salary and benefits in the past fiscal year, The Post's review of a tax filing showed. His wife, Elizabeth, received $113,623 in salary and benefits as "newsletter editor," the filing shows.
In the filing, the charity reports that the Chapins each worked 40 hours per week. In a separate tax filing, the Coalition to Salute America's Heroes reported that Roger Chapin worked another 40 hours per week for his job there but did not collect pay.
Mike Lynch, executive director of Help Hospitalized Veterans, said the charity's board considers Chapin's wages "proper compensation."
"He's a dynamo," said Thomas Palma, the coalition's general manager. "You might find it hard to believe, but we do an awful lot of good things as a result of his efforts and his ideas."
Some donors to Chapin's charities said they were disappointed to discover his high compensation.
"I just got irritated as hell," said Michael J. Feeko Sr., 77, a Korean War veteran who lives in Port Crane, N.Y., and volunteers with veterans groups. "The part that galls me is the fact that he'll sit back and draw this money and other people are giving their time."
Help Hospitalized Veterans has spent some of its donations in the real estate market. The charity purchased a condominium in Fairfax County in May 2006 for $444,600, according to property records reviewed by The Post. Chapin said the charity purchased the Falls Church condo because of his frequent travel to Washington.
The charity also purchased at least nine properties in the past decade in California, where the group has its headquarters, records reviewed by The Post show.
The office of California Attorney General Jerry Brown (D) investigates charities that mismanage their assets, spokesman Gareth Lacy said. Lacy would not say whether Brown's office is investigating Help Hospitalized Veterans, but he said the head of the charities division would testify at today's congressional hearing.
The charity has long had ties to Viguerie. In the past fiscal year, Viguerie's firms received $3.9 million from the charity, according to its filings with the Internal Revenue Service.
Viguerie has been asked to testify at the hearing. Reached at his office in Manassas this week, an assistant said Viguerie would not answer questions from a Post reporter, citing a policy against commenting on clients.
Mike Lynch said Viguerie adds "tremendous value" to the charity's ability to raise money. Lynch added that the charity's finances have met the fundraising standards of the Better Business Bureau, among others.
Staff researcher Meg Smith contributed to this report.