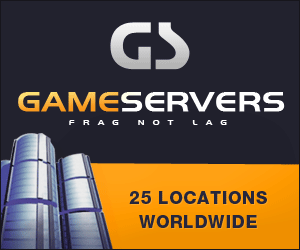 Los Angeles Times
October 16, 2007
The actor organizes 16-day, 1,500-mile West Coast bicycle trek to raise awareness of today's soldier and family, while also making stops at nine VA hospitals.

By T.J. Simers
He was the third player taken in a long-ago Major League Baseball draft, he slept with Erica Kane on "All My Children," but then hasn't everyone, and has been murdered. Repeatedly.
Maybe if you met Jack Scalia, you'd understand.
He's a former underwear model, an actor now, and if you took a look at some of the old movies he's made . . . but then why would anyone put themselves through that?
"You'll see me wearing it in a number of movies," Scalia says, tapping the metal band he has worn on his wrist for decades honoring Col. Peter J. Stewart, listed MIA in North Vietnam on March 15, 1966.
"He still hasn't come home yet," Scalia says. "I'm just keeping the light lit for him."
OK, so this isn't your ordinary pretty boy smooching Bo Derek or Angie Harmon and then calling it a long day at work. He has this thing about being a "grateful American," as he calls it, an obsession really to tell everyone in uniform, "thanks."
It's almost above and beyond the call. He's sitting at home one day watching TV, catching something midshow about paratroopers. He notices a bunch of soldiers dressed in desert-like camouflage uniforms.
"They jump out of a plane and I'm thinking that's cool, but what's the payoff?" Scalia says. "I've jumped out of an airplane.
"Then I notice this one guy landing -- he has only one leg," he says, his eyes glistening, and maybe he is an actor, but "I can't tell you how touched I was by this soldier's commitment to his uniform, his country, his desire to still be part of his unit."
Nice story. Most people probably wipe a tear or two away, and then reach for the remote. Scalia, though, remembers going to bed, waking up inspired, sitting on his bike before his morning ride and wondering what motivates a one-legged paratrooper.
He thinks about it as he puts in 65 miles on his bike, the former power pitcher picked by the Montreal Expos who made it to double A before injuring his arm, still built like an athlete at age 57.
He gets an idea. Everyone should know about the one-legged paratrooper and every other man or woman in uniform, as well as their families, who have sacrificed so much for their country.
It sounds great, but when he tells Hollywood friends, such as Gary Sinise, Jon Voight and Jessica Biel, that he wants to bike from West to East Coast, they apply the brakes. Why not make it Seattle to San Diego?
So maybe most people wipe a tear or two away and then reach for the remote, but four months after watching the paratrooper land on one leg, Scalia puts two feet to the pedals. He turns down three parts, which maybe explains now why he's an unemployed actor, to begin a 16-day, 1,500-mike trek to raise awareness of today's soldier and family, while also making stops at nine Veterans Affairs hospitals.
He calls it Operation American Spirit. He sets a goal to raise $50 million in three years. "People think I'm crazy, so what if I fall 50% short of my goal? That's $25 million," he says. "Or maybe we just reach $5 million. That's $5 million that wasn't there before I started."
It doesn't matter if people are for this war or against it. He doesn't care, he says, won't listen and just keeps pedaling.
We have heroes every day hitting home runs or displaying the courage to hit a long putt. Apparently the pretty boy has what it takes to play the role of tough guy. "What a joke," he hisses.
"You know who's a hero? The mom and dad working from 8 to 4. Blue-collar. And the double heroes are the ones who put on the uniform." Then he begins naming names.
"Let me tell you about Cpl. J.R. Martinez. He's riding in a Humvee, it rolls over a land mine and he sits there watching himself burn. It gets 45% of his body. He undergoes 32 operations." And he rides 800 miles with Scalia down the coast.
Scalia laughs too. Martinez is also a real crackup. He not only crashes a couple of times on the bike ride, but laughs as hard as anyone when his friends sing, "You Light Up My Life," in the burn victim's honor.
"You want a hero," Scalia says, while mentioning Cpl. B.J. Jackson, a.k.a. "Stumps," or so his business card says. He loses both legs, joins the bike brigade and then someone swipes his legs as a joke.
"I got a spare set under my bed," Stumps tells friends.
"Not anymore," they say, and when it comes to the visits to the VA hospitals, Scalia steps back and lets the burn victim and Stumps talk to their wounded comrades -- as only they can.
"These men and women don't want pity," says Scalia, who is "pleasantly pleased" to discover first-class VA medical treatment everywhere for the men and women who have left a part of themselves behind in Afghanistan or Iraq. "The government is doing well by them, but there's so many ways we as Americans can still help."
He has a golf tournament next month to raise funds, the
operationamericanspirit.org
website the public can use, and today he's wearing a Marines baseball cap in tribute to his newest pal, Donny Daughenbaugh, a Marine shot in the mouth -- the bullet still embedded in the back of his skull.
"You've got to meet him," Scalia gushes. "It's not that hard to go shake a vet's hand. We owe these people so much. . . .
"Incredible people. One day I'm talking to Chris, who has no movement below his neck and asking how he's doing. He's pointing to a picture of his kid and telling me when they put this electronic dot on his head -- this [gizmo] allows him to design houses and e-mail friends.
"These wounded men and women in uniform transcend their injuries. I talk to them, and I'm no longer looking at a wounded soldier, I'm looking at a person with dreams, aspirations and who is highly motivated with plans for life. Their only fear is to be forgotten."
Something like that is said to Scalia and he starts pedaling. He's already planning a trip from New York to Miami. More VA hospitals to visit. So many men and women in uniform, he says, "to thank."