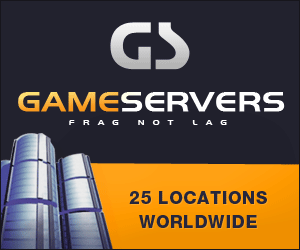 Philadelphia Inquirer
December 8, 2006
By Salah Nasrawi, Associated Press
CAIRO, Egypt - Private Saudi citizens are giving millions of dollars to Sunni insurgents in Iraq and much of the money is used to buy weapons, including shoulder-fired antiaircraft missiles, according to key Iraqi officials and others familiar with the flow of cash.
Saudi government officials deny that any money from their country is being sent to Iraqis fighting the government and the U.S.-led coalition.
The U.S. Iraq Study Group report said Saudis were a source of funding for Sunni Arab insurgents. Several truck drivers interviewed by the Associated Press described carrying boxes of cash from Saudi Arabia into Iraq, money they said was headed for insurgents.
Two high-ranking Iraqi officials, speaking on condition of anonymity because of the issue's sensitivity, told the AP that most of the Saudi money comes from private donations, called zakat, collected for Islamic causes and charities.
Some Saudis appear to know the money is headed to Iraq's insurgents, but others merely give it to clerics who channel it to anti-coalition forces, the officials said.
In one recent case, an Iraqi official said $25 million in Saudi money went to a top Iraqi Sunni cleric and was used to buy weapons, including Strela, a Russian shoulder-fired antiaircraft missile. The missiles were purchased from someone in Romania, apparently through the black market, he said.
Overall, the Iraqi officials said, money has been pouring into Iraq from oil-rich Saudi Arabia, a Sunni bastion, since the U.S.-led invasion of Iraq toppled the Sunni-controlled regime of Saddam Hussein in 2003.
Saudi officials vehemently deny their country is a major source of financial support for the insurgents.
"There isn't any organized terror finance, and we will not permit any such unorganized acts," said Brig. Gen. Mansour al-Turki, a spokesman for the Saudi Interior Ministry. About a year ago the Saudi government set up a unit to track any "suspicious financial operations," he said.
But the Iraq Study Group said "funding for the Sunni insurgency comes from private individuals within Saudi Arabia and other Gulf states."
Saudi officials say they cracked down on zakat abuses, under pressure from the United States, after the Sept. 11 attacks on New York and the Pentagon.
The Iraqi officials, however, said some funding goes to Iraq's Sunni Arab political leadership, who then disburse it. Other money, they said, is funneled directly to insurgents. The distribution network includes Iraqi truck and bus drivers.
Several drivers interviewed in Middle East capitals said Saudis had been using religious events, like the hajj pilgrimage to Mecca and a smaller pilgrimage, as cover for illicit money transfers. Some money, they said, is carried into Iraq on buses with returning pilgrims.
"They sent boxes full of dollars and asked me to deliver them to certain addresses in Iraq," said one driver, who gave his name only as Hussein, out of fear of reprisal. "I know it is being sent to the resistance, and if I don't take it with me, they will kill me."
He was told what was in the boxes, he said, to ensure he hid the money from authorities at the border.
Saudi Arabia is a key U.S. ally in the Middle East. The Iraq Study Group report noted that its government has assisted the U.S. military with intelligence on Iraq.
But Saudi citizens have close tribal ties with Sunni Arabs in Iraq, and sympathize with their brethren in what they see as a fight for political control - and survival - with Iraq's Shiites.