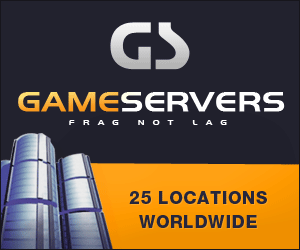 Washington Times
June 23, 2008
Pg. 23
Renewed relations no risk to 'our independence,' he insists

By Baptiste Etchegaray, The Washington Times
The decision by French President Nicholas Sarkozy to rejoin NATO's military command has reopened a sensitive debate over the country's strategic independence, a hallmark of French foreign policy since France left NATO's integrated command in 1966.
At the time, then-President Charles de Gaulle sought to distance France from an alliance that was increasingly dominated by the United States.
Mr. Sarkozy reversed course last week.
"We can renew our relations with NATO without fear for our independence and without running the risk of being unwillingly dragged into a war," Mr. Sarkozy said in a key address to some 3,000 senior officers in Paris.
Defense Minister Herve Morin noted that France has been part of all NATO operations since 1989.
But such reassurances did little to quell opposition from France's left, which fiercely criticized the move as a shift toward a pro-U.S. stance.
"Nicolas Sarkozy has chosen to align with the outgoing, neoconservative Bush administration, which has been failing everywhere it has intervened," said former defense minister Paul Quiles of the opposition Socialist party.
Two months ago, Mr. Quiles resigned from an advisory committee that Mr. Sarkozy relied on to make his decision.
Mr. Sarkozy stressed that France would remain "an independent ally" and keep its nuclear deterrent forces under strict national control as conditions for rejoining the NATO command.
Two other conditions involve maintaining autonomy for France's participation in any NATO operations and autonomy of French command over its peacetime forces.
"Regarding requirements, the measure is actually not going to be that significant as France already takes part in military planning in cases of intervention," explained defense analyst Jean-Pierre Maulny from the French Center for International and Strategic Studies, known by its French acronym, IRIS.
"The political symbol here is much stronger than the technical reform itself," Mr. Maulny said.
Mr. Sarkozy's objective is to set up a strong European pillar within NATO so Europe gains influence regarding U.S. decisions in military affairs. "This is a real challenge," added IRIS chief Pascal Boniface.
"But if we make it, the NATO France is about to rejoin will not be the same as the one France left 40 years ago," Mr. Boniface said.
In recent years, France has been a strong supporter of a proposed autonomous European defense capability outside of NATO.
Analysts said Mr. Sarkozy's recent announcement made it clear France now regards the two objectives as complementary instead of being potential competitors.
"Our EU partners believe the French see European defense as a weapon to destroy NATO. So we today need to reassure them about our intentions by getting back within it. Socialists' ... opposition on this topic does not make sense," the left-wing Parisian daily Liberation's military-affairs specialist Jean-Dominique Merchet told French television.
Some military analysts point out there has been a perceptible evolution in Mr. Sarkozy's position since April's NATO summit in Bucharest, Romania.
At that time, the French president expressed his commitment to advancing the European defense force by the end of the year as a prerequisite for rejoining NATO's military command.
The IRIS' Mr. Maulny said the decision by Irish voters this month to reject a treaty on EU political unity may have played a role in France's shifting stance toward NATO.
"The Irish rejection of the Lisbon treaty at a referendum ... has seriously undermined any chance to see European defense being deepened shortly," Mr. Maulny said. "The prerequisite does not exist anymore. It seems that Sarkozy eventually opted for realism."
Yves Boyer, deputy director of the Paris-based Strategic Research Foundation, said it had become too easy for European members of NATO to depend on the U.S.
"NATO European members have dropped the habit of thinking strategically," he said. "NATO strategies have recently been drawn in Washington only, without any sort of European influence."
The Liberation newspaper's Mr. Merchet warned that there will be a political cost to Mr. Sarkozy's decision.
"Some part of public opinion does not agree with that policy. If the general consensus over defense we have had for 30 years suddenly breaks up, it could be very costly to the country," he said.
Mr. Sarkozy's move is not France's first effort to boost military links with NATO in recent years.
In 1995, then-President Jacques Chirac took up the French seat on NATO's military committee, and France began taking a full part in formal defense ministers' meetings.
Mr. Chirac announced the following year that France would re-establish a permanent military mission to NATO without rejoining either its Nuclear Planning Group or Defense Planning Committee.
France's return to NATO's Defense Planning Committee is scheduled for April 2009, the 60th anniversary of the alliance.