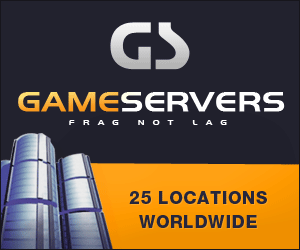 Washington Post
March 22, 2008
Pg. 8
By Molly Moore, Washington Post Foreign Service
PARIS, March 21 -- French President Nicolas Sarkozy announced a small reduction in the country's nuclear arsenal Friday during inauguration ceremonies for "Le Terrible," his military's newest nuclear-capable submarine.
Sarkozy said France is eliminating about one-third of the older nuclear warheads that could be launched from airplanes, continuing the steady drawdown of its nuclear weapons since the end of the Cold War as France modernizes its remaining nuclear forces.
In a public discussion rare in its specificity, Sarkozy said, "Our arsenal will include less than 300 nuclear warheads," which he described as half the number of nuclear weapons France had at the height of the Cold War.
Sarkozy also used the speech, which he gave to military officials and dockworkers at the Normandy port of Cherbourg, to lob more warnings at Iran.
He said that while only major powers now have the ability to fire missiles that can reach Europe in less than half an hour, "countries in Asia and the Middle East are rapidly developing ballistic capabilities."
The French president said, "I am thinking in particular of Iran," which is "increasing the range of its missiles while serious suspicions weigh on its nuclear program."
Sarkozy has taken an increasingly hard line against Iran and its nuclear program, tracking President Bush's approach more closely than did his predecessor, Jacques Chirac.
"All those who threaten to attack our vital interests would expose themselves to a severe riposte by France," Sarkozy said.
Later Friday, Sarkozy met with Republican presidential candidate John McCain in Paris. McCain praised Sarkozy's support of imposing further sanctions on Iran that, he said, "would deter them on their path of acquiring nuclear weapons."
Iran has maintained that its nuclear program is intended for civilian power only, and recent U.S. intelligence reports said Iran halted its clandestine nuclear weapons program more than four years ago.
France is one of eight nations capable of launching nuclear warheads. The others are the United States, United Kingdom, Russia, China, Pakistan, India and Israel, although the Jewish state has never publicly acknowledged its nuclear capabilities.
France has continued to develop new delivery systems, such as the sleek submarine Sarkozy inaugurated Friday. It is the fourth of the new generation of French nuclear-armed submarines and is capable of carrying 16 ballistic M-51 missiles with ranges of nearly 5,000 miles.
"Le Terrible" -- which can be translated as "The Fearsome" -- is scheduled to become operational in 2010. The majority of France's nuclear weapons are submarine-launched, according to the Federation of American Scientists, which monitors nuclear programs worldwide.
As it decommissions older nuclear warheads, France is modernizing its air force, replacing its Mirage 2000 nuclear-capable fighter jets next year with the Rafale fighter, which will be armed with a new generation of missiles.
During his speech, Sarkozy also appealed to the United States and China to ratify a nuclear test ban treaty signed in 1996 and urged negotiations on treaties to ban short- and intermediate-range nuclear missiles.