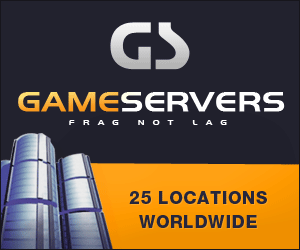 Seattle Post-Intelligencer
January 2, 2008
Effort to set up support group here under way
By Carol Smith, P-I Reporter
Stacy Bannerman, a Washington National Guardsman's wife, has had her own series of deployments since her husband left for Iraq in 2004 -- to Olympia and to Washington, D.C., where she's become the force behind a movement to create a "sanctuary" for citizen soldiers and their families.
· Shock Wave: When the Guard comes home · Soldiers at war can escape blast shrapnel, yet suffer brain injuries
The sanctuary would be a place to get support and counseling, share experiences and otherwise find a community of people who know what deployment has been like. Her goal is to launch such a center in the Puget Sound area by Veterans Day. She hopes to expand the program nationwide in regions that have a high density of returning soldiers.
Guard and Reserve families are more isolated than active-duty military when they come home, she said. They don't have a base community for support and can have a more difficult time getting care through the traditional VA system, yet Pentagon and other studies have shown they are more likely than their active-duty counterparts to experience mental health problems when they return.
And those problems often don't get spotted in the initial mental health screens required of returning soldiers.
A November report in the Journal of the American Medical Association, for example, found that concerns over relationship issues, including alcohol abuse, quadrupled in the six months after the initial screening.
Bannerman, an intense woman with brown eyes, leans forward and drills home her points: Homelessness, unemployment, divorce, substance abuse and suicide are on the rise among citizen soldiers who have served combat deployments.
"People have gone AWOL from their lives," she said.
Families struggle to know how to deal with the family member when they return.
"The person coming back is not the person who left," she said. "But how do you grieve for someone who isn't dead?"
Alii Naipo, whose husband, Garry, served 15 months in Iraq and now struggles with depression, anxiety and flashbacks, among other symptoms, knows they are one of the lucky families. They have managed to get some services through the VA, but even though Naipo was sent home from Iraq with a PTSD diagnosis in hand, it has required persistence.
"My advice to other families is follow through, follow through, follow through," said Alii Naipo. "Seek assistance, follow up on appeals to denied services and invest in self-care."
Other families of citizen soldiers haven't been so fortunate. Hundreds of Guard and Reserve families across the country have told Bannerman they feel forgotten.
"This is destroying families," she said.
The Guard has responded with stepped-up programs to help veterans, said Annie DeAndrea, who runs the Guard's Transition Services. The Washington National Guard has started checking in with returning soldiers and families at more frequent intervals. The Guard also has a resource and referral service to help families cope with financial, housing and mental health issues.
The VA Puget Sound and the Washington State Department of Veterans Affairs also have a network of counselors who are trained to spot PTSD and traumatic brain injury symptoms.
Bannerman, who is still looking for private-venture backing as well as public support to fund the sanctuary, hopes that providing a place where families can get help together will offer a new model to get more assistance to veterans and their families more quickly.
Since 9/11, more than 6,000 Guard and Reserve members from Washington have gone to Iraq and Afghanistan. And the number will grow. The Washington National Guard has been put on alert to redeploy in August as a security force in Iraq.
Altogether, more than 425,000 Guard and Reserve members have done at least one tour in Iraq or Afghanistan. Guard members now make up 20 percent of the troops deployed in the war. But the multiplier effect of their deployment on society is much greater because of the ramifications for family members.
"We will be living with this for the rest of our lives," said Bannerman. "And so will our grandchildren."