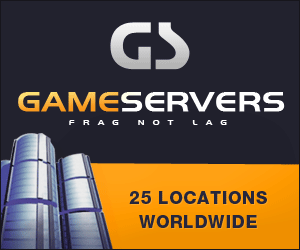 Washington Times
February 1, 2007
Pg. 1
By Iason Athanasiadis, Washington Times
TEHRAN -- The unanimous passage of U.N. Security Council sanctions against Iran in December has shaken the nation's public and ruling elite, prompting talk of a shake-up of top officials and fears of a U.S. attack.
Even before the sanctions were approved, President Mahmoud Ahmadinejad had been weakened by his inability to fulfill campaign promises to stem rising inflation and by doubts over the wisdom of his statements questioning the Holocaust and threatening Israel.
Now, suggestions are being raised that Iran's supreme leader, Ayatollah Ali Khamenei, is to change several key officials, including Ali Larijani, the head of the National Security Council; Foreign Minister Manouchehr Mottaki; and Ambassador to the United Nations Javad Zarif.
"There is a deep concern and uncertainty on behalf of the Iranian leaders about the consequences of the nuclear program of Ahmadinejad's administration," said Hossein Bastani, the former general secretary of the Association of Iranian Journalists.
"In short ... the passage of such a resolution against the Islamic republic caught them by surprise."
Western officials have also noted rising domestic criticism of Mr. Ahmadinejad since the U.N. Security Council approved the relatively mild sanctions, which had been watered down to win the approval of Russia and China.
"You're starting to see voices in Iran that are concerned about the isolation that Iran's president and Iran's program are bringing," Secretary of State Condoleezza Rice said in a German television interview last week.
And French Ambassador to Washington Jean-David Levitte said in an interview with The Washington Times on Monday: "We have noted in the Iranian media the beginning of a debate about the situation that Iran is in now -- more isolation and confrontation."
A senior diplomat from the region, speaking to The Washington Times last week, said after a visit to Tehran that Iranians were troubled less by the specific economic sanctions than by the lineup of countries that had supported them, including Russia and China.
An alliance of reformists and conservative "realists" has emerged to say the president's actions are leading the country to the brink of war.
In recent days, there has been speculation that Ayatollah Khamenei is refusing even to see the president as a signal of his disquiet at Iran's growing isolation.
Reports also say the ayatollah is upset at Mr. Mottaki's inability to win allies among Iran's Arab neighbors at a time when the United States is encouraging moderate Arab states to line up against Iran.
Officials also are concerned that Mr. Larijani, the chief nuclear negotiator, has unnecessarily angered the European Union's foreign-policy chief, Javier Solana, with his inconsistent approach to the talks.
"What Larijani may not have understood is that he cannot treat Solana in that way and expect not to be burned by the European Union," a European diplomat in Tehran said on the condition of anonymity.
Iranians also are giving greater weight to the threat of a U.S. military attack after a former chief of the elite Revolutionary Guards said on the state television monopoly, Sedaosima, last week that Washington had opted for "serious confrontation" with Iran.
"When we saw [Mohsen] Rezai openly say on Sedaosima that the Americans will try to strike and that he's willing to become a martyr, we were shocked," said Sahand, a young Iranian filmmaker who, like some others interviewed asked not to be fully identified. "It was the first time that it was being stated on national television."
The interview rang alarm bells for well-informed Iranian analysts, who point out that official Iranian news outlets tend not to report much bad news.
"On the night that sanctions were imposed last month, a commentator was telling people that they mean nothing and that Iranians have been through tougher times during the Iraq war," said Leila, a producer for Sedaosima. "I'm scared that Rezai's appearance is ... preparing people for a military strike on Iran."
Public anxiety has been further fed by the build-up of U.S. forces in Iraq and the dispatch of a second aircraft carrier, the USS John C. Stennis, to the Persian Gulf.
The Iranian military has responded with a three-day military drill testing its Zalzal and Fajr-5 missiles in the desert southeast of Tehran.
Last week, Russia completed delivery of 29 advanced TOR-M1 surface-to-air missile-defense systems, which will be deployed around Iran's nuclear facilities in central Iran, said European diplomatic sources in Tehran.