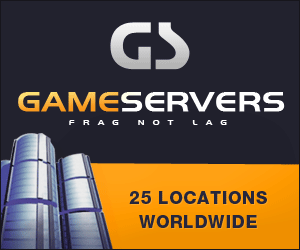 Atlanta Journal-Constitution
October 2, 2008
Asian-American, gay students among groups lobbying to keep program. Foes say it recruits teens for war.

By Juliana Barbassa, Associated Press
San Francisco--In this city long associated with the peace movement, some teens are taking an unlikely stance--campaigning to keep the armed forces' Junior ROTC program in public schools.
If a school board decision stands, San Francisco would become the first city to remove a Junior Reserve Officers' Training Corps program. But supporters, including many college-bound Asian-American students who make up the majority of cadets here, initiated an advisory measure on the November ballot. They hope it will persuade a new school board to save JROTC.
Board members who decided to kick JROTC out of town see it as an arm of the military that reaches into schools, discriminating against gays by enforcing the "don't ask, don't tell" mandate and recruiting teenagers for an unpopular war.
"It's a broader issue about the Bush administration and military recruiting through JROTC," said board member Eric Mar. "It's clear with the military, if you're gay and out, you don't get the same opportunities," he said.
He was among board members who voted two years ago to phase out JROTC and replace it with programs not linked to the military. The deadline was set for 2008, but the board later extended JROTC until next June because an alternative was not developed in time.
Participants, called cadets, wear uniforms, study military history, practice marching and drilling and can win awards for things like marksmanship. Armed forces retirees serve as instructors, and cadets can get academic credit in fields such as physical education.
If the aim is recruitment, however, JROTC in San Francisco is a failure. Only two of the 1,465 cadets there signed up for the armed forces after graduation in 2006-07, the latest year for which numbers are available.
Supporters view the elective course as valuable self-improvement--teaching them discipline, responsibility and leadership skills. JROTC rules prevent instructors from trying to recruit participants.
"It's helped me stand up for myself, have more confidence and to fight for what I want," said Trina Mao, 16, standing on a corner in Union Square passing out fliers about the program.
They also say the arguments about the war in Iraq and the Pentagon's policy toward gays miss the point: The program in San Francisco is inclusive, with 90 percent minorities and 40 percent women, they say.
Some gay and lesbian student groups have come out in support of JROTC and the ballot measure, saying some of their members have found a home in the program.
Even as the debate went on and board members held their ground, students and their parents gathered enough signatures to put an advisory measure on the ballot asking voters to show their support for keeping JROTC.
"It's become a 'Bonfire of the Vanities,' San Francisco-style--a lot of people want to use JROTC for their own purposes," said Mike Bernick, co-chair of a campaign to keep JROTC here. His son is a ROTC graduate.
With confusion over the future of the program, enrollment in San Francisco's JROTC has declined by about two-thirds in the past year.
But participation in JROTC has climbed steadily around the country, with additional funding approved by Congress. The program reached 3,351 schools and 503,306 cadets in 2006--the latest numbers available from the Pentagon--and there is a waiting list of more than 700 schools that have requested JROTC.
The American Civil Liberties Union has intervened in cases where entire classes were enrolled in JROTC without giving students a choice, or where cash-strapped schools used JROTC to substitute for physical education, said Jennifer Turner, a researcher with the group's Human Rights Program.
"The United States is unique in the world in having this type of program that targets kids as young as 14 operating in public school," she said. "It is apparent that the JROTC program is a recruiting tool."