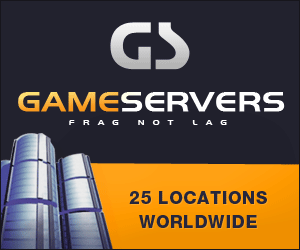 Associated Press
Sammy Sosa is hoping to slam his way back into baseball. Two years after being among several players who testified before a congressional committee looking into steroid use in professional baseball, the 38-year-old Sosa is trying to make a comeback and has a minor league contract with his original team - the Texas Rangers.
"I don't have to convince nobody," Sosa said Friday. "I know who I am. I have been good to this game, I will continue to be great to this game, I will continue to perform. ... I don't want to talk about whatever happened in Congress. This is not my problem. I've got to make the team."
But he's still fielding the same questions that dogged him when he left the game after the 2005 season with Baltimore. Like Mark McGwire and Barry Bonds, Sosa is suspected by some of having used steroids before they were banned by baseball 4 1/2 years ago.
"I don't want to talk about that," Sosa said. "Let's talk about baseball. Let's talk about 2007, and the talent we have in Texas, and what we can do this year."
The former NL MVP and seven-time All-Star, fifth with 588 career home runs, took part in the Rangers' first full-squad workout.
"I'm a little older. It doesn't mean I can't hit you 30 or 40 home runs," he said. "What's the deal? You think I'm dead?"
In Tucson, Ariz., Randy Johnson pitched off a mound for the first time since back surgery in October and said after the private bullpen session that he felt fine.
The Big Unit threw 25 fastballs and said he was "pretty free and easy" - although reporters weren't allowed to verify that. Johnson's private workout was viewed by Diamondbacks coaches on a field away from the media. Johnson said he wasn't trying to keep the workout a secret.
"Just in case I'm launching balls over in the White Sox's parking lot," Johnson said with a chuckle, referring to the Diamondbacks' spring training neighbors. "I was going to report to you guys regardless."
Johnson, who waived his no-trade clause to accept the deal, was acquired for right-handed reliever Luis Vizcaino and three minor leaguers: right-handers Ross Ohlendorf and Steven Jackson, and shortstop Alberto Gonzalez.
"I'm feeling a lot better than I did the last time I picked up a ball, let's put it that way," said the 43-year-old left-hander, who rejoined the Diamondbacks following two turbulent seasons with the New York Yankees.
In Port St. Lucie, Fla., New York Mets pitcher Pedro Martinez said he should know next week when he can start throwing.
Recovering from rotator cuff surgery, Martinez is likely to miss the first half of the season. He repeated that he's working hard at rehabilitation and expects his right shoulder to heal.
"If it doesn't, then I need to hang it up, hang it and go home because I'm not going to work any harder," he said.
Martinez is due for a checkup with team doctors next week. He has been working out three-to-four hours a day and has been able to increase the weight that the shoulder can lift and resist.
"I still feel like I can do it like I can help this team get over the hump," he said.
In Scottsdale, Ariz., Giants owner Peter Magowan said he expects Bonds to take part in festivities for baseball's All-Star game in his home ballpark this summer.
Magowan hopes that Bonds' godfather, Hall of Famer Willie Mays, will be a big part of the July event in San Francisco. Yet Magowan would rather No. 25 is in uniform and playing for the NL and World Series-winning manager Tony La Russa.
"If Willie is going to get honored, as I think he will, Barry will have some role to play there," Magowan said. "But what I hope instead will happen is he is chosen to be on the All-Star team, and I feel he will be. I feel he will have earned his spot both by what he's done in the game and by what he will have done this year."
In Tucson, Chicago White Sox shortstop Juan Uribe thinks his legal troubles are behind him.
Uribe was alleged to have shot a farmer in his native Dominican Republic during the offseason. He also believes someone tried to extort more than $900,000 from him in connection with the case.
"Everyone knows I wasn't involved, and I'm just glad it's over with," he said Friday through an interpreter after going through his first workout with the White Sox.
It might not be over, though.
Uribe and his U.S.-based agent and lawyer Martin Arburua were under the impression that the shortstop no longer had to appear in court and was all but cleared of any wrongdoing this week. A judged ruled that Uribe does not have to appear twice a month but made him put down a $15,400 deposit guaranteeing he will make his next scheduled court appearance March 17.
Arburua said Uribe's attorney in the Dominican Republic told him, "He's not required to go," and the case will likely be dropped.
"It looks like this thing has taken its course," Arburua said.
But attorneys for Antonio Gonzalez Perez, a farmer who accused Uribe of shooting him, believe the shortstop will forfeit the money if he does not show up.
In Fort Lauderdale, Fla., Baltimore Orioles reliever Jamie Walker sustained a concussion when he was hit in the back of the head by Nick Markakis' line drive during batting practice.
Walker never went down and walked off the field under his own power. He went to a hospital for X-rays and team spokesman Bill Stetka said he was diagnosed with a mild concussion. A CT scan was negative and Walker is day to day.
In Dunedin, Fla., Jo Matumoto, a 36-year-old left-hander who pitched for Brazil's national team, agreed to a minor league contract with the Toronto Blue Jays and was invited to spring training.
The native of Sao Paulo, Brazil, was selected MVP of the 2005 South American Games, and the Blue Jays said he was considered to be the ace of Brazil's national team.
Blue Jays general manager J.P. Ricciardi watched Matumoto work out earlier this week.
"I'm very happy to be here, I am very emotional," Matumoto said through his wife, who translated. "It's like a dream."