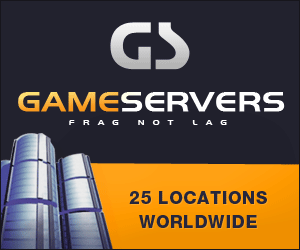 Washington Post
October 23, 2008
Pg. D3
By Dana Hedgpeth, Washington Post Staff Writer
General Dynamics reported a 16 percent rise in profit yesterday on higher sales to the U.S. Navy as it delivered the newest nuclear powered submarine.
The Falls Church-based defense company said its earnings for the third quarter were $634 million, or $1.59 a share, compared with $544 million ($1.34) during the same time period a year earlier. Sales rose 4.5 percent to $7.14 billion, with three of its four business units reporting an increase.
Its marine division, which makes warships for the Navy and submarines, led with a 13 percent spike to $1.4 billion in sales. In August, it delivered the New Hampshire SSN-778, the newest nuclear-powered attack submarine, to the U.S. Navy -- eight months ahead of schedule. General Dynamics is the second-largest shipbuilder after Northrop Grumman.
Sales at the company's aerospace unit increased 4.3 percent to $1.4 billion. Its jet business has benefited from increased sales to international customers including the Middle East, China, Russia, Brazil and India, and for the first time last year its overseas sales outpaced U.S. bookings.
Nicholas D. Chabraja, chairman and chief executive of General Dynamics, played down analysts' concerns of uncertainty in its Gulfstream business, saying in a conference call that there were strict penalties for canceling contracts and that he didn't expect to lose any orders in its multibillion-dollar backlog. "If you want to worry about Gulfstream, where we have softness is in the 150 model," Chabraja said. "If that continues in the fourth quarter we'll cut production of those aircraft."
General Dynamics reported that sales in its information technology division increased nearly 5 percent to $2.5 billion. Analysts say that information technology service contracts is a growth area for defense companies, including Lockheed Martin of Bethesda, as they are likely to see the Pentagon scale back its spending on new, big dollar weapons systems in a new administration.
The only business area of General Dynamics that had a slight drop in sales was its combat systems division, which makes armored vehicles, tanks and other equipment, and has received a boost from the military's demand for heavily armored vehicles that can withstand roadside bomb blasts. Sales in its combat systems unit fell 1.2 percent to $1.8 billion. But the company said it has deals to build the Stryker, an infantry combat vehicle, and to do work on upgrading Abrams tanks.
Shares of General Dynamics closed up $1.01 at $56.49.
Another major defense contractor Northrop Grumman of Los Angeles, which has a major presence in the Washington area, reported yesterday that its earnings were up 6 percent to $509 million ($1.50) for the quarter, compared with $489 million ($1.41). Sales rose 6 percent to $8.4 billion.
Sales grew in its aerospace unit 7 percent to $2.4 billion. Sales in its electronics business rose 15 percent to $1.81 billion. Sales in its information services division grew 6 percent to $3.1 billion. Those increases helped offset a 1.2 percent drop in it naval sales, which was caused by a shutdown at its Gulf Coast shipyards for Hurricane Gustav.
Northrop Grumman closed up $1.07 at $45.91.