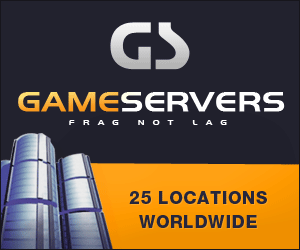 BRETT MARTEL
Associated Press
NEW ORLEANS -
For all the inspiration the Saints say they've drawn from their fans during this storybook season, they haven't always played their best in front of them.
Hostile territory is where New Orleans established its identity as the new America's Team, one season after Hurricane Katrina forced the Saints to play a nomadic 2005 season entirely away from their home city.
They play one more road game at Chicago on Sunday - this time with a chance to reach their first Super Bowl since the franchise's inception in 1967.
New Orleans has never won a playoff game on the road, going 0-2, but this time could be different.
While the Saints (11-6) were 5-4 in the rebuilt Louisiana Superdome this season, including last Saturday night's narrow playoff victory over Philadelphia, they are 6-2 on the road, having won several games by big margins.
In a Sunday night game at Dallas in early December, fullback Mike Karney scored the first three touchdowns of his career, seldom used receiver Jamaal Jones caught his first touchdown pass and Reggie Bush had one of his longest, most spectacular scoring plays of the season after hauling in a short swing pass.
The loudest cheers in Texas Stadium where those of New Orleans fans as the Saints routed the Cowboys 42-17.
Later came a Christmas Eve game in New York - a game the Giants were desperate to win as they fought to stay in the playoff race. The Saints took that one 30-7.
In November, New Orleans won 31-14 at Tampa Bay, then 31-13 at Atlanta.
Why so much better away from the Superdome?
"That's a good question. You try to look at your itineraries and I tried to study a lot maybe what we were doing differently at home," Saints coach Sean Payton said Monday. "I don't know specifically if I could tell you why we finished 6-2 in the regular season on the road. We played some good teams on the road and played them well."
The Saints' other road victories came at Cleveland and Green Bay. Even their two road losses, 21-18 at Carolina and 38-31 at Pittsburgh, were games that the Saints had a shot to win in the final minutes.
Payton smiles at the thought of playing in Chicago, perhaps because it's the closest thing to a home-away-from-home game the coach could get.
He spent much of his young life there, going to junior high and high school in nearby Naperville, Ill.
"Home for me is Chicago," Payton said. "I have a lot of friends there and family there. It's a great sports town and always has been. There are a lot of good memories for me in that city. ... It's a great place to call home. I would consider myself a Midwesterner and I think that's a good thing."
The Saints are not accustomed to playing in cold weather, or on grass. They played on grass only five times all season, going 3-2.
Payton said he noticed some players losing their footing in Chicago, where some sod has recently been replaced, when the Bears hosted Seattle last weekend. Yet he said he wasn't sure whether he'd prefer to have the Saints practice on their outdoor grass fields or on their full-length, artificial indoor field.
"At this time of year there's no perfect grass field," Payton said. "You've just got to make sure you've got the right shoes on. ... You test them out, you go play and you don't let it be a reason" for struggling.
New Orleans has played nearly all warm-weather games this season. They played in Cleveland and Green Bay on sunny September days. The weather was unseasonably mild, 52 degrees, during that late December game in New York. Their coldest game was 39 degrees in Pittsburgh on Nov. 12.
Still, Payton showed little concern over forecasts of temperatures in the mid-20s in Chicago this weekend.
"You know going in that there's going to be different environments. You become adjusted and get used to the footing and the noise you have to deal with. You go over all the ways to stay warm," Payton said.
"The conditions are obviously important to get adjusted to in terms of how you play, so that you're not slipping or falling. Outside of that, I think you become acclimated quickly."