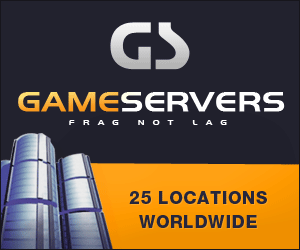 Washington Post
January 5, 2008
Pg. 18
By Jamey Keaten, Associated Press
PARIS, Jan. 4 -- The Dakar Rally, the epic motorcycle, car and truck race across the western Sahara desert, was canceled Friday by its organizers, who cited "direct" threats of terrorism from militants linked to al-Qaeda.
The race was deemed too inviting -- and too easy -- a target for the terrorist group's North African affiliate. The roughly 550 competitors were to have embarked Saturday on the 16-day, 5,760-mile trek through remote and hostile dunes and scrub from Europe to Senegal in West Africa.
Organizers of the rally, once known as the Paris-Dakar, cited warnings from the French government about safety after the al-Qaeda-linked slaying of a family of French tourists Dec. 24 in Mauritania, where most of the competition was to be held. In a statement, the organizers also cited "threats launched directly against the race by terrorist organizations."
It was the first time that the nearly 30-year-old rally, one of the biggest competitions in automobile racing, has been called off.
The cancellation of such a world-renowned sports event is rare, particularly as a preemptive measure against terrorism. The 1972 Olympic Games in Munich continued, following a 34-hour pause, after 11 Israeli team members were killed by Palestinian gunmen.
Victor Anderes, vice president of special projects at Global Security Associates, a New York-based firm that provides security for high-profile events, including the 2006 Olympic Games in Turin, Italy, called the cancellation unprecedented.
"Smaller cultural events have been canceled before because of terror threats, but this hasn't happened with such a major international event," he said.
"The threat is significant," Anderes said. "It would be almost impossible to secure the entire course." He said the race is particularly vulnerable because it crosses several countries and large, unpopulated areas.
"When you are told of direct threats against the event and when the sinister name of al-Qaeda is mentioned, you don't ask for details," Patrice Clerc, who heads the company that organizes the rally, said in a telephone interview. "It was enough for me to hear my government say, 'Beware, the danger is at a maximum.' "
But some experts expressed cautions.
"They scored a media victory without firing a shot," said Louis Caprioli, a former assistant director at France's counterintelligence agency DST, referring to al-Qaeda's North African affiliate. "Everybody gets the impression that they are very powerful, when they in fact represent a small number of people in this region."
Adam Raisman, senior analyst at the SITE Institute, a Washington nonprofit group that studies terrorist organizations, said, "The jihadist Internet community is quite happy with the closing, seeing it as a victory."
Mauritania's government had said last week that it would mobilize a 3,000-man security force for the race. Its foreign minister said the cancellation was not justified. "We have taken every measure to ensure that the rally goes forward without incident," Babah Sidi Abdallah said on RTL television.
The terrorist group, which calls itself al-Qaeda in the Islamic Maghreb, is an Algeria-based organization once known as the Salafist Group for Preaching and Combat.