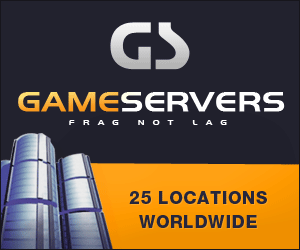 Associated Press
LAS VEGAS -
Marat Safin beat Stefan Koubek of Austria 7-5, 6-2 in his opening round-robin match at the Tennis Channel Open on Tuesday.
The third-seeded Russian, now 3-0 in his career against Koubek, had to adapt gusting winds of up to 32 mph throughout his match.
"It is very tough," said Safin. "It is difficult to play your very best tennis. You just try to stay as cool as you can and try to attack. That is the only way to try and control the ball."
Safin never trailed and never faced on a break point. He made 83 percent of his second serve points compared to 63 percent for Koubek.
Evgeny Korolev of Russia knocked off top-seeded James Blake 6-2, 6-4 in a night match. Korolev started strong and handled 32 mph winds better, taking advantage of several unforced errors.
"I didn't play well. It happens," said Blake, who finished with 34 unforced errors in dropping the match in 59 minutes. "I'm not going to make a ton of excuses. I never really felt that comfortable. My game didn't click at any point."
Despite the loss, Blake could still reach the quarterfinals thanks to the event format. Korolev dropped his opening match Monday to Juan Martin del Potro 6-3, 6-2, leaving Blake a window to advance if he tops Martin del Potro on Thursday.
By taking four games in the second set, Blake positioned himself to push through to the quarterfinals if he beats Martin del Potro in straight sets while losing five or fewer games.
"When I come into a round robin tournament, I come in looking to win every match," Blake said. "I guess I'm going to have to figure out the mathematics of it and what I need to do."
Blake had 16 unforced errors in the first game and never recovered, often showing his disgust on the court as more errors mounted.
The 19-year-old Korolev improved to 2-4 all-time against Top 10 players. Ranked No. 99 in the world, he saved all of his break points and didn't have a double fault in the second set.
"I felt I hit the ball better than James," Korolev said.
Second-seeded Lleyton Hewitt of Australia triumphed over Vincent Spadea 6-3, 6-3.
Hewitt, a two-time event champion and a 2006 finalist, led throughout Tuesday's match. Hewitt is now 7-0 against Spadea.
Several of Hewitt's first serve attempts were delayed when the wind blew the ball several feet away from him. He overcame the wind by winning 80 percent of his second serve points in the first set compared to 40 percent for Spadea.
In other action Tuesday, No. 7 Tim Henman of Great Britain defeated Nicolas Mahut of France, 6-1, 6-2; Jan Hernych of the Czech Republic beat No. 8 Benjamin Becker of Germany, 6-3, 7-5; Paul Capdeville of Chile upset Michael Llodra of France, 6-2, 2-6, 6-1; and Paul-Henri Mathieu of France topped Danai Udomchoke of Thailand, 6-2, 6-3.