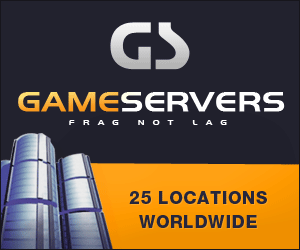 Washington Post
November 30, 2006
Pg. 19
Analysis

By Sudarsan Raghavan, Washington Post Foreign Service
BAGHDAD, Nov. 29 -- When President Bush meets Iraqi Prime Minister Nouri al-Maliki in Amman, Jordan, on Thursday, it will be clear that the real power in Iraq rests with radical cleric and militia leader Moqtada al-Sadr.
In one swift maneuver Wednesday, Sadr cast a shadow over the diplomacy in Amman and issued a reminder of his growing influence in Iraq when a bloc of his party's lawmakers and cabinet members suspended their participation in the government to protest Maliki's decision to meet with Bush in Jordan.
The move raises concerns about the ability of Maliki and Iraq's fragile unity government -- beset by political paralysis, feuding rivalries and corruption -- to survive. If Sadr decides to prolong his departure from government, it could lead to deeper crisis in a nation already divided by sectarian strife.
Sadr is bringing pressure to bear on Maliki to not give in to demands by the United States on security matters. They include the U.S. drive to dismantle Iraq's Shiite militias, of which Sadr runs the largest and most violent, the Mahdi Army.
Shiite leaders, including Sadr and Maliki, want the United States to cede more operational control of Iraq's security forces. At the same time, Sadr appears to be sending a clear message to Washington, analysts and Iraqi politicians say, as tensions are growing between Sadr and U.S. military forces, which routinely stage raids inside his Baghdad stronghold of Sadr City.
"It was a way to make both Maliki and Washington understand that he holds a lot of cards," Vali Nasr, an expert on Shiite politics, said of the walkout from parliament.
Sadr's popularity and confidence are rising. The latest boost came last week, in the aftermath of a barrage of car bombs, mortars and missiles that battered the Shiite slum of Sadr City. More than 200 were killed in the attacks, the single deadliest assault against Iraqis since the U.S.-led invasion in 2003. A day after those attacks, powerful politicians allied with Sadr vowed to pull out of the government if Maliki met with Bush.
On Wednesday, they kept their promise. In a statement, the 30 lawmakers and five cabinet ministers loyal to Sadr launched the boycott. It is not clear what this will mean for the future of Iraq's government and the country.
Nasar al-Rubaie, president of Sadr's bloc in parliament, cautioned that its action did not mean it was pulling out of the government. "The suspension does not mean our withdrawal from the political process," Rubaie said.
He added that the Sadr allies would discuss in coming days how long they would stay out. "It's an indefinite suspension," he said.
Hasan Suneid, an Islamic Dawa party parliament member and close aide to Maliki, played down the significance of the Sadr bloc members' action, describing it as "a sort of protest."
"They need to show their political attitude against the meeting of Maliki and Bush," Suneid said. "The suspension is very normal for any parliament member, and it could last for three or four days."
Whether it was intended or not, Sadr's action also could boost Maliki's influence with the U.S. president, analysts and politicians said. "This will put him in a strong position with Mr. Bush," said Saleh Mutlaq, leader of the Iraqi National Dialogue Party, the second biggest Sunni Muslim party in parliament. "Then, the pressure on Maliki to dissolve the militias will be reduced."
Maliki needs Sadr's support to survive politically. He has preferred political dialogue to military confrontation in dealing with Sadr, even as pressure mounts from U.S. generals and lawmakers for tougher action. The prospect of dismantling such militias as the Mahdi Army is becoming more difficult with every attack and every bombing by Sunni Arab insurgents, which make more Shiites turn to the Mahdi Army for protection.
Many Shiites, including such leaders as Maliki, believe the U.S. military is unfairly targeting Shiite militias instead of focusing its efforts on taking down the Sunni insurgents.
"I think the Sadr City attacks make them feel they are being targeted by the Americans," Ali Dabbagh, an Iraqi government spokesman, said of the lawmakers' pullout from the government. "They want to show they are against the Americans."
Sadr has plenty of incentives to remain inside the Iraqi government. His efforts to wage a guerrilla war to drive out the U.S. forces, including brutal confrontations in Najaf and Fallujah in 2004, nearly decimated his militia forces. Afterward, he opted for a political approach, capitalizing on the popularity he had reaped for fighting the U.S. occupiers. In government, he controls key ministries such as health and education, allowing him to build his base and his militia by channeling vital services and jobs to his supporters.
Sadr has also appeared to savor his role as political kingmaker and religious leader. He has made public comments seeking to rein in violence by what he considers rogue elements of his Mahdi Army. He is widely believed to model his movement on Lebanon's Hezbollah, which has both an armed wing and a political wing that participates in government.
He leads the second largest army in Iraq, after the U.S. military. His support ranges from southern Iraq, where Shiites dominate, to Sadr City in Baghdad. "If there's going to be a new election, he will be the biggest beneficiary," Nasr said.
If Sadr decided to remain outside and the government weakened or collapsed, it would set back U.S. efforts to bring stability to Iraq and the region, Nasr said. So would any American escalation of tensions with Sadr, he added.
"We are already bogged down with Sadr's army without even waging a war with him," Nasr said.
Dabbagh said the Bush administration needs to do more to engage Sadr and treat him as a politician rather than a militia leader.
"They want to be recognized," Dabbagh said, referring to Sadr and his followers. "They want to show they are also a player in Iraq and they should be taken care of and recognized."
Mahmoud Othman, a Kurdish legislator, warned that Bush administration officials should tread cautiously with Maliki in the wake of Sadr's boycott.
"They should be very careful," Othman said. "Before putting pressure on Maliki, the United States should give him more authority, so he will be more capable. If they pressure him too much now, it may backfire."
Special correspondents K.I. Ibrahim and Naseer Mehdawi in Baghdad and Saad Sarhan in Najaf contributed to this report.