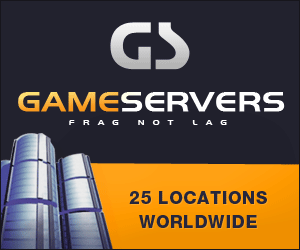 Media: The Associated Press
Byline: JAMAL HALABY
Date: 24 September 2006
AMMAN, Jordan_Saddam Hussein's chief lawyer said Sunday the defense team
will boycott his genocide trial "indefinitely" because of alleged violations
by the Iraqi court trying him.
"The court committed several violations of the law and we will not just sit
there gagged to give it legitimacy," said Khalil al-Dulaimi, who heads the
nine-member defense team for the deposed Iraqi leader. Softening his tone
somewhat, he said he hopes "the court will listen to our requests and that's
when we'll go back to the courtroom."
The ousted president and seven others are on trial for the Operation Anfal
crackdown on Kurdish rebels in the late 1980s. The prosecution says about
180,000 people, mostly civilians, were killed.
The trial, the former leader's second, resumes Monday in Baghdad.
Al-Dulaimi cited the abrupt replacement of the chief judge in the trial last
week as one reason the defense team was boycotting.
In a sudden move Tuesday, Iraqi Prime Minister Nouri al-Maliki approved a
request by the Iraqi High Tribunal, the country's supreme court, to remove
Judge Abdullah al-Amiri after he angered Kurds by declaring 10 days ago that
Saddam was "not a dictator."
He was replaced by Mohammed Oreibi al-Khalifa, who presided over a turbulent
session Wednesday in which he threw the former Iraqi president out of court,
and his lawyers stormed out in protest.
Al-Dulaimi said replacing the judge was a "flagrant violation of the law
because it was dictated by the government and not the court."
"They claim that it's an independent court, but it's not," al-Dulaimi said.
He also criticized the competence of al-Khalifa, the new chief judge, saying
he "lacks the experience and the caliber needed in this trial."
Al-Khalifa said after the lawyers stormed out last week that he would
appoint new lawyers if they refused to return _ a move al-Dulaimi rejected
as illegal because at the start of the trial Saddam had insisted on having
his own attorneys, not court-appointed ones.
Al-Dulaimi said another violation is the Iraqi High Tribunal's refusal to
hear non-Iraqi lawyers in the case, and the requirement that those
foreigners apply for permission just to enter the courtroom. Among Saddam's
nine lawyers are a Jordanian, a Spaniard, a Frenchman and two Americans,
including former U.S. attorney general Ramsey Clark.
"These are our counselors and it's their right to be present in the
courtroom without a prior permission from the court," he added.
Asked about the legal repercussions of the boycott on the trial if the court
appointed new lawyers, al-Dulaimi said: "Our boycott will certainly give
momentum to (Saddam's case) because we are exposing the illegitimacy of this
court."
"Would any fair person accept that we attend this trial as a formality and
stamp prearranged decisions?" he asked. "Would any rational person accept
that we give legitimacy to this illegal court?"