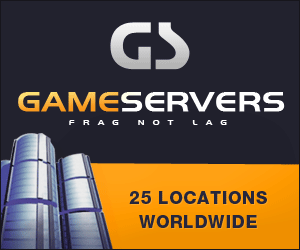 By Michael Perry
SYDNEY, Dec 5 (Reuters) - One of Saddam Hussein's former personal
bodyguards is living in Australia after initially being refused a visa,
local media said on Monday, prompting criticism of the country's immigration
system.
The Sydney Morning Herald said Oday Adnan Al Tekriti, 38, a member
of Saddam's family and a major in his personal security force, had been
living in Australia for six years.
The Herald said Tekriti, who also worked for Saddam's son Qusay
tracking down dissidents, was initially refused a visa because of concerns
he had committed crimes against humanity. The decision was overturned on
appeal and Tekriti is now married to an Australian doctor and living in the
southern city of Adelaide.
The newspaper said at least 30 men seeking asylum in Australia have
been refused visas over the past 10 years on grounds they committed crimes
against humanity, but many have remained in Australia for years due to a
slow appeals process.
News that Tekriti is living in Australia prompted the Labor
opposition to claim the country's immigration system had failed. It came on
the day the government is expected to pass new anti-terror laws aimed at
combating "home-grown" terrorism.
Labor immigration spokesman Tony Burke said that Australia's
immigration character test was meant to protect the country from people who
are considered dangerous.
"If the reports today have any validity, then you've got to say
somebody who had the job for Saddam Hussein of chasing dissidents falls on
the dangerous side of the equation," Burke told reporters.
"He should not have passed a character test. If this is the outcome,
the system has got to have collapsed," he said.
The government was not immediately available for comment.
Australia, a staunch U.S. ally with troops in Iraq and Afghanistan,
has never suffered a major peacetime attack on home soil. The country has
been on medium security alert since shortly after the Sept. 11, 2001,
attacks on the United States.
One state political leader has described the new anti-terror laws
expected to pass through parliament on Monday as "draconian" but necessary,
but they have been widely criticised by civil rights and law groups. The Law
Council of Australia launched a national advertising campaign on Monday
opposing the laws.
"The government is using the threat of terrorism to introduce laws
that put our most basic civil liberties under threat. The ramifications have
the potential to be as terrifying as terrorism itself," said the council's
full-page newspaper advertisement
The new laws will allow police to detain suspects for seven days
without charge, use electronic tracking devices to keep tabs on them and
make support for insurgents in countries such as Iraq an offence punishable
by a seven-year jail sentence.
The laws were proposed after the July 7 London bombings by a group
of young British Muslims.