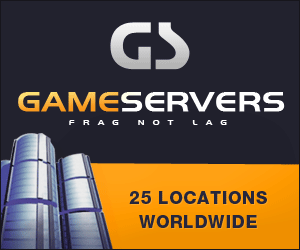 By Valentinas Mite
Thursday, 13 October 2005
Saddam Hussein's trial is due to start on 19 October, four days after Iraqis vote in a referendum on a draft constitution. The first charges concern a massacre in the village of Dujail, where Saddam's forces killed 143 people in 1982. Alongside Saddam will sit seven other men, including Saddam's half-brother and ex-secret service chief, Barzan al-Tikriti and his former vice- president, Tahir Yassin Ramadan.
Prague, 13 October 2005 (RFE/RL) -- If it is fair, the trial will effectively draw a line under the Saddam era of mass killings and torture.
Iraqi President Jalal Talabani told RFE/RL on 5 October that Hussein would be treated differently than he had treated his victims when he ruled Iraq.
"Saddam will have a very just and fair trial in Iraq," Talabani said. "Now he is enjoying all kinds of freedom for a prisoner -- he has television, radio with him, books, he can write, he can read, he can contact everyone. But Saddam Hussein is a war criminal. He committed crimes against the Iraqi people, against our neighbors, against Iranians, against Kuwaitis. For that I think he will deserve to be presented to the court as a war criminal and when this is sentenced, the sentence must be respected."
However, there have been reports that Hussein has been denied access to his lawyers to better prepare for his defense.
Amnesty International's press officer for the Middle East and North Africa, Nicole Choueiry, said she could neither confirm nor deny the allegations.
"We are not getting enough information," Choueiry said. "We know that one of the complaints of the lawyer has been that he hasn't been meeting regularly with Saddam Hussein. But we don't have up-to-date information as to whether he has been meeting with [the lawyer] recently."
Kamran al-Karadaghi, a spokesman for the Iraqi president, told RFE/RL that Hussein is meeting his lawyers on a regular basis.
"Well, as far as I know, yes, he is meeting them [lawyers] there," al-Karadaghi said. "There were complaints, but I think now they are meeting regularly."
Choueiry said it is very important for many reasons that Hussein have a fair trial. She said the conduct of the trial could have a serious impact on the future of the country.
"It is very important that the trial [be] fair for many reasons," Choueiry said. "It will set the basis or the ground for future trials in Iraq. And it is very important that people who committed abuses against human rights be brought to justice."
Meanwhile, Yahia Said, a researcher at the London School of Economics, said he has doubts the trial will be fair, as some important legal procedures seem to have already been ignored.
"His lawyers haven't been clearly given sufficient access and sufficient time to prepare for the trial," Said said. "There have been leaks over the interrogations that have been taking place by the prosecutors -- violations, which would have rendered any trial in the West void."
The court itself was set up in December 2003 by Iraq's interim administration under the U.S. occupation.
The tribunal's sentences follow the Iraqi criminal code, with the death penalty as the ultimate possible sanction against those convicted.
None of the judges is known publicly. The "public face" of the tribunal is 34-year-old examining magistrate Raid Juhi. It was he whom Hussein faced on 1 July 1 2004, during the first pretrial hearing.
The former president could face the death penalty if convicted, but tbat verdict could be appealed to a nine-judge appellate tribunal.