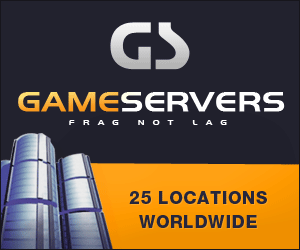 JOHN WAWROW
Associated Press
BUFFALO, N.Y. -
Move over, Sid. Ryan Miller and the "No-Name" Buffalo Sabres are ready to crash your NHL All-Star party.
Taking coach Lindy Ruff's team-first approach to an extreme, the Sabres scored an All-Star hat-trick of sorts by becoming the first squad to have three players selected to the starting lineup since fan balloting began in 1986.
And Miller, the Sabres sophomore goaltender, wouldn't prefer it any other way. He's proud of being part of a tight-knit, slump-proof group that entered Tuesday night featuring three players among the top 23 in scoring, while leading the league with 30 wins and 164 goals.
"What we do night in and night out is drawing people in from around the nation. We really appreciate that," Miller said. "It's going to be fun to represent Buffalo. But you always kind of think, `If you could take everybody with you, you would.'"
Almost.
Co-captain Daniel Briere and defenseman Brian Campbell round out the Sabres threesome in making up one half of the East's starters for the midseason classic at Dallas on Jan. 24. The team will be coached by Ruff, who won the job by virtue of Buffalo's conference-leading record, and he's bringing with him longtime Sabres equipment manager Rip Simonik.
Sabres forward Maxim Afinogenov just missed out, finishing fourth among East forwards, about 6,000 votes behind Washington's Alex Ovechkin.
It's possible Buffalo's ranks could grow further when the All-Star reserves, as selected by the NHL, are announced Saturday.
Sidney Crosby's spot is secured. The Pittsburgh Penguins sophomore phenom and NHL's scoring leader, led all vote getters with 825,783, to become - at 19 years, 5 months - the youngest player ever selected by fans.
Montreal defenseman Sheldon Souray rounds out the East lineup that features five first-time All-Stars. Only Souray was elected before, but he didn't start in 2004, the last time the NHL staged the game.
The 2005 contest was canceled because of the yearlong lockout, and none was scheduled last season because the NHL took a break for the Turin Olympics.
The Sabres will enjoy a large share of the limelight, befitting a team that has finally gained league-wide recognition after being discounted a year ago for being too young and lacking marquee talent.
"It's great for our team. It's great for our city," Ruff said. "And it's just gone to prove that the last year and a half hasn't been by accident."
Ruff is referring to how the Sabres emerged as one of the league's biggest surprises by reaching the conference finals before losing Game 7 to eventual Stanley Cup champion Carolina Hurricanes.
With a roster virtually unchanged, Buffalo hasn't shown any signs of slowing this year. Pegged as preseason Cup contenders, the Sabres opened by winning their first 10 games to match an NHL record, and eventually went 24-5-2 before losing consecutive games for the first time.
It's a significant turnaround for a franchise that hit its low point when it declared bankruptcy in January 2003 and was in danger of folding or relocating before being purchased by Rochester billionaire Tom Golisano.
"It's nice the league's noticing," Campbell said. "Buffalo's back on the map in a big way."
Out West, reigning NHL MVP Joe Thornton of the San Jose Sharks was elected to his second straight All-Star start. He will be flanked by Sharks teammate Jonathan Cheechoo and Colorado's Joe Sakic, in his fourth start.
Detroit defenseman Nicklas Lidstrom, elected to start for the seventh straight time, and Anaheim's Scott Niedermayer will make up the blue line.
Vancouver goalie Roberto Luongo will make his first start in his first season with the Canucks.
Approximately 28 million votes were cast overall during the six-week process, an increase of 740 percent compared to the eight weeks of balloting for the 2004 game in Minnesota.