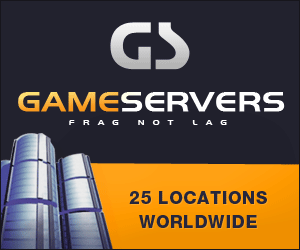 STEVEN WINE
Associated Press
MIAMI -
It's decision time, again, for Nick Saban.
The Miami coach got an extra day to consider a job offer from Alabama, but was due to tell Dolphins owner Wayne Huizenga on Wednesday morning whether he's staying or going.
The pair got together at the team complex for about 10 minutes Tuesday.
"We had a quick meeting," Huizenga told reporters later. "We had a nice conversation. Coach asked if we could defer the decision until 10 o'clock tomorrow morning. And then he went into several reasons as to why he wanted to do that. I agree 100 percent with his reasons. I understand more now what he's thinking about."
Saban smiled and waved at reporters as he left the complex, but didn't stop to talk. For weeks he denied interest in the Alabama job, which became vacant when Mike Shula was fired in late November.
"I am not upset," Huizenga said. "I love Nick Saban. I hope he stays. I'm optimistic."
After two seasons in Miami, Saban was considering a deal that reportedly would make him the highest-paid coach in college football. He has three years remaining on his Miami contract at $4.5 million per year.
If money doesn't sway Saban, a preference for the college game may. He won a national championship at Louisiana State and is 15-17 with the Dolphins. They went 6-10 in 2006, his first losing season in 13 years as a head coach.
Saban weighed the relative merits of the NFL and college in a November interview.
"I really like coaching pro football," he said. "The relationship with the players is great and being in the most competitive league in terms of competitive balance is fantastic.
"There is a great spirit and sense of community that you get in college football because of people's ties to the school. There is a lot of gratification gained from making an impact on young men 18 to 22. I really enjoyed that.
"I really couldn't choose one over the other. I've enjoyed each experience."
Huizenga can be persuasive when dealing with coaches. He talked Don Shula into retirement in 1996, talked Jimmy Johnson out of retiring three years later - Johnson lasted one more season - and was able to lure Saban to the pros in 2004 after other NFL teams had failed.
Dolphins cornerback Eddie Jackson said Saban's return next season would be good news.
"It's hard to start over," Jackson said. "It's going to be hard to build on this season with a new coach.
"I know it's a hard decision for him to make. We'll just see what's going to happen. It's a business, and anything can happen."
Huizenga has said he received repeated assurances from Saban late in the season that he would return in 2007. And Saban issued frequent public denials of interest in moving to Tuscaloosa, such as on Dec. 21, when he said: "I'm not going to be the Alabama coach."
Speculation about Saban taking another job was a perennial topic when he coached at LSU and, before that, Michigan State.
After Saban turned down the Tide in early December, they offered the job to Rich Rodriguez, but he decided to stay at West Virginia.
Alabama lost last week to Oklahoma State in the Independence Bowl to finish 6-7.
---
AP Sports Writer Larry Lage in Detroit contributed to this report.