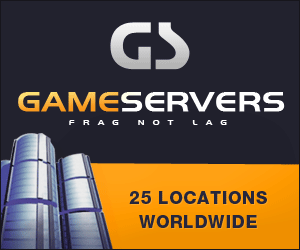 JOHN ZENOR
Associated Press
TUSCALOOSA, Ala. -
Nick Saban celebrated his return to college football and embraced the championship hopes of Alabama fans on Thursday, a day after getting a festive introduction to the Crimson Tide faithful.
"I know there's tremendous expectations here," Saban said at a news conference. "I can tell you that, however you feel about it, I have even higher expectations for what we want to accomplish. I want to win every game we play."
Saban, lured to Tuscaloosa by a reported eight-year deal worth at least $30 million, said "my heart was to go back to college" but felt he left the Miami Dolphins in better shape than he found them two years ago despite a 15-17 record.
"What I realized in the last two years is that we love college coaching because of the ability that it gives you to affect people, young people," he said, with wife Terry and daughter Kristen looking on.
"If I knew that my heart was someplace else in what I wanted to do, I don't think it would be fair to the organization if I stayed."
The well-traveled Saban said his next stop would not be another school but retirement to Lake Burton in north Georgia, where he has a home.
Taking over a program with a rich tradition led by the late coach Bear Bryant, who won five national titles, Saban refused to dwell in the past.
"It's what you do now," he said.
The hiring provided a dramatic conclusion to a five-week search to replace the fired Mike Shula.
"When I set out on this search, I noted that I was seeking a coach who has a proven record of championship success and achievement," athletic director Mal Moore said. "Coach Saban brings that proven record of accomplishment and leadership to our program."
The Tuscaloosa News put out a special edition Wednesday trumpeting the hiring, with the blaring headline: "SABAN TIME."
"Mal Moore didn't just hit a home run, he hit a grand slam," raved Tide fan Mike Ryan, sporting a Bryant-style houndstooth hat and a T-shirt listing the program's national championship years.
The shirt said everything about Alabama's expectations for Saban, whose LSU Tigers shared the 2003 national title. He has a record of 91-42-1 as a college coach at LSU, Michigan State and Toledo, and was 15-17 at Miami.
Saban is the most high-profile coach the Tide has hired since Bryant's retirement after the 1982 season, a steady stream that has included such names as Bill Curry, Mike DuBose and Shula.
Neither Shula nor DuBose - both former Tide players - had been a head coach.
"The last few hires were somewhat unknown going back to Mike DuBose," said Lee Roy Jordan, a former 'Bama and NFL star. "We knew him as a player at Alabama and as an assistant coach but he never had any experience when he got the job.
"We feel like we got a proven coach that can win an SEC and national title. That's the No. 1 thing for me."
The Tide first approached Saban shortly after firing Shula on Nov. 27. After Saban turned down the job in early December, the university offered it to Rich Rodriguez, who decided to stay at West Virginia.
Saban punctuated weeks of denials with this declaration two weeks ago: "I'm not going to be the Alabama coach."
He clearly had a change of heart, leaving Miami with three years remaining on his contract at $4.5 million a year.
Alabama lost to Oklahoma State in the Independence Bowl to finish 6-7, the team's second losing season in the four years since Shula's hiring. Now, the Tide has its fourth head coach since 2000 - and eighth since Bryant's last season in 1982.
The timing was significant since the NCAA's recruiting "dead period" ends Friday.
"We have been through a period of uncertainty the last month or so and we finally have some stability," Tide center Antoine Caldwell said. "Coach Moore said all along he was going to find us a proven coach with a winning record and he has done that with coach Saban.
"I feel like he is the right man for the job and he will be good in getting Alabama back on track."
Tide quarterback John Parker Wilson believes Saban can win quickly with the team Shula left behind.
"He has won a lot of football games and he won the national championship at LSU," Wilson said. "That makes it even more exciting for us. We have a lot of guys coming back on offense and I think we have an excellent chance to make a run at it, especially with coach Saban."